Hotspots
Hotspots are essentially just open access points that allow the users to connect to the internet, usually by a wireless WiFi network.
How to connect to the network?
The only requirement is to have a device equipped with the 802.11 WiFi standard, which is the case for all modern smartphones, laptops and tablets. We only need to choose the network we want to connect to.
Authorization
In some cases, we may be asked for authorization. This can be done by SMS, email, an app or social media. Nowadays it's quite rare to see hotspots that are completely open due to security reasons. It becomes much easier to keep your network safe, if you know who's connecting to it.
Hotspots might also include captive portals or login pages that you will need to visit before you can access the internet. Some of them might also use a feature called "walled garden", which gives you free access to certain sites, but not others.
Where can we encounter hotspots?
Hotspots can usually be seen in public places, such as parks, hospitals, schools, railway stations, airports and government offices. They can also be found in hotels, shops and restaurants.
Technology
Hotspots consist of WiFi hardware: an Access Point, which directs the traffic to another, wired computer network, as well as managing software and drivers. Most of the time Access Points are routers that can be modified by the administrators, allowing him to set up acccess to any content and regulate internet connection.
Security
Hotspot networks are usually not encoded, so users are exposed to potential attacks based on i.e. listening on their network activity and taking over session IDs in popular applications (i.e. the Firesheep attack).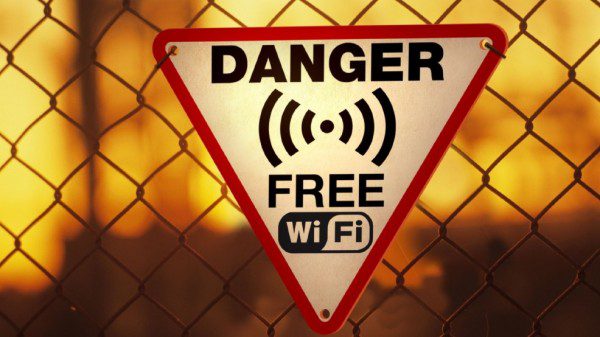 In many cases you will be asked to provide a password. If it's not posted nearby, you will need to consult the hotspot's provider in order to acquire it. Asking a staff member will usually do the trick, although sometimes they might require you to make a purchase or fulfill other conditions in order to receive access.
Sometimes you may also be asked to accept the terms and conditions of the provider during login process. In most cases, as long as you respect the bounds of common decency and the law, you are good to go. Regardless, it is never recommended to connect to any services that require you to use personal information or passwords, such as bank accounts.