Build a customer database faster with Social WiFi
Social WiFi is the easiest way to build an accurate email database of your customers.
With 100% accuracy, we'll give you all the information that you need to reach out to your customers and encourage them to visit again and again.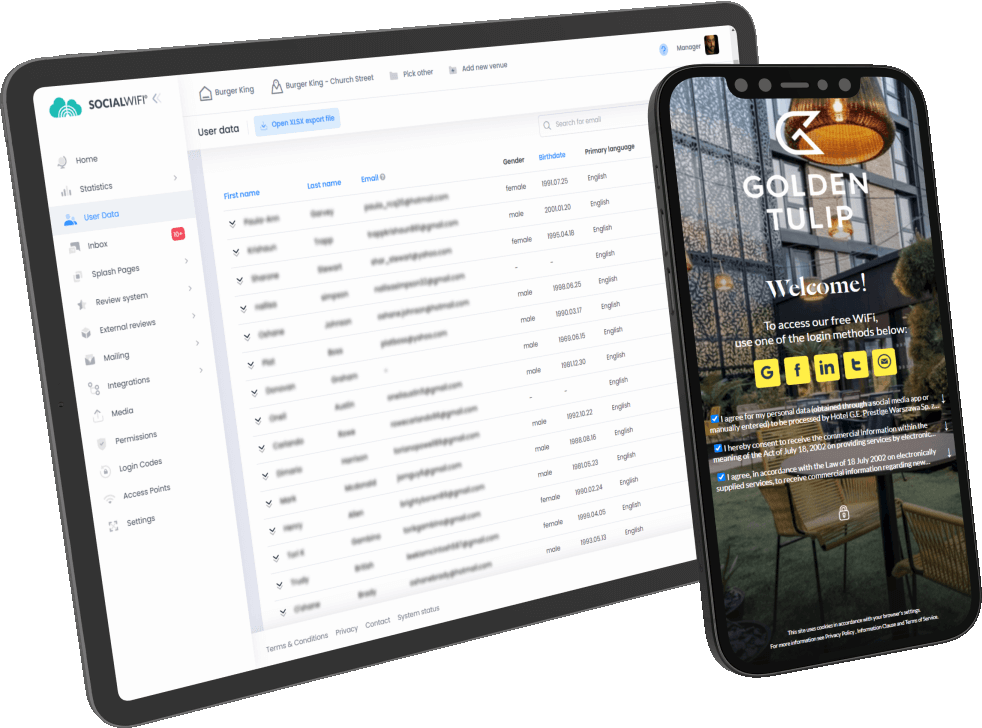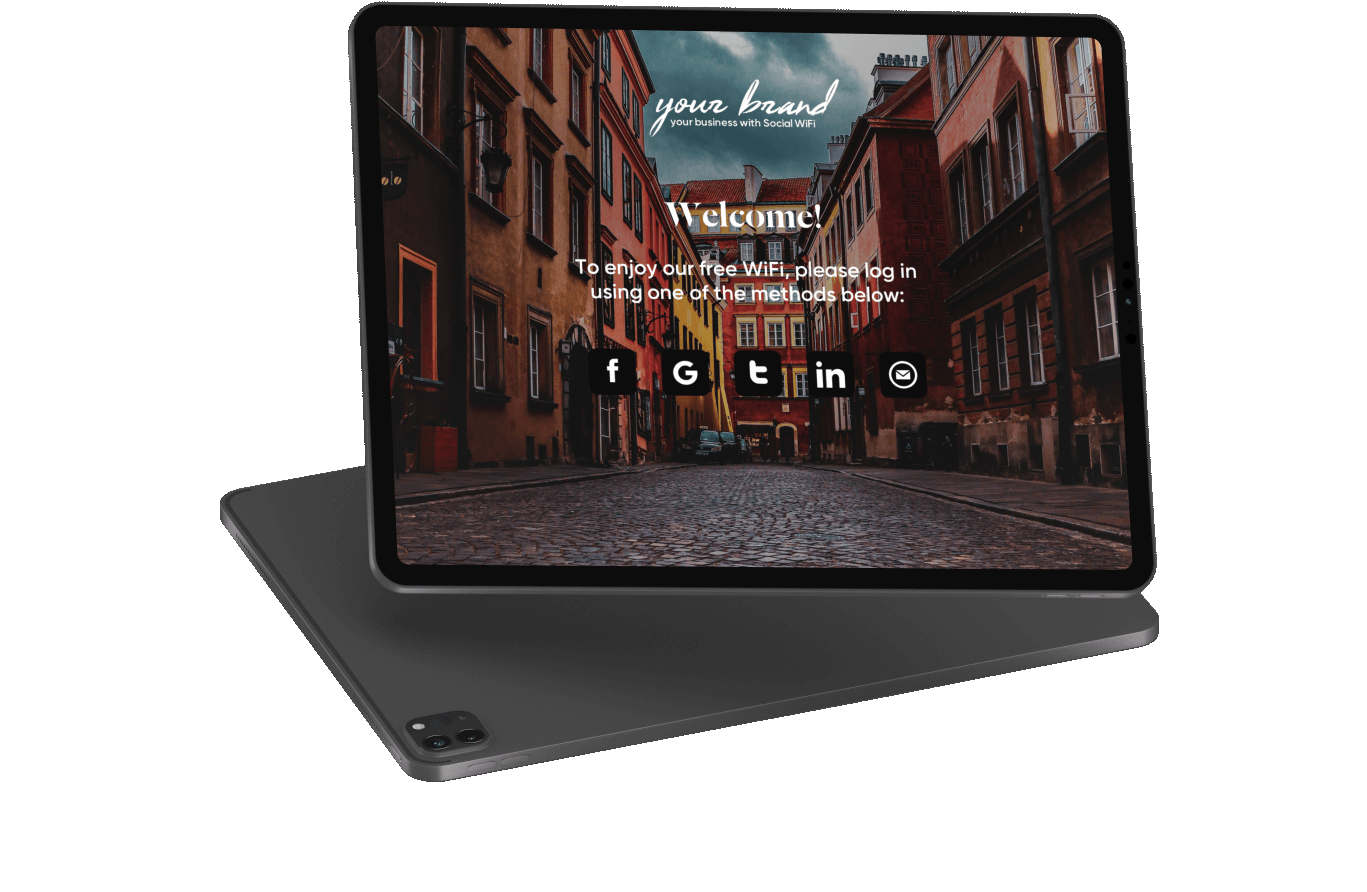 Social Media Login
Connect with up to four Social Media accounts, automatically gathering you more information.
The self service process means no staff help is needed to get online.
Validated and confirmed user data, meaning you get a high quality user database.
Reusable Customer Database
Access your customer data at any time in the Social WiFi dashboard.
Export all of your user data any time with a click of a button. Use our Excel download in order to use the data in any of your other systems.
Push your customer data directly to other systems by using our API, Webhooks and an API tool such as Zapier and Integromat.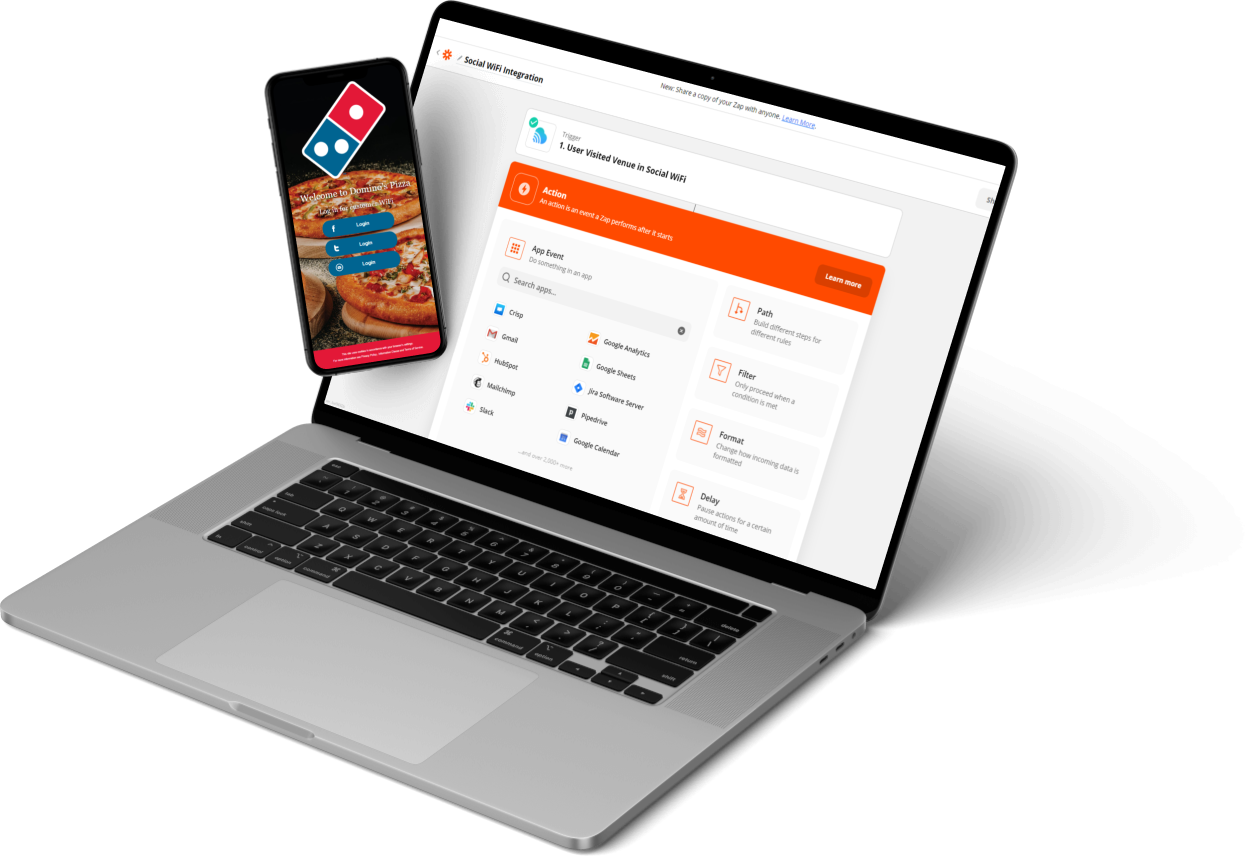 Do more with Social WiFi
Improve your online review scores
Gather more positive reviews from your customers and guests to rise up the rankings in your area.
Automate your targeted email marketing
Send the right marketing messages to the right people at the right time and you'll have better results.
Comply with GDPR and still capture data
Get more people opting in to your communications while also complying with GDPR regulations.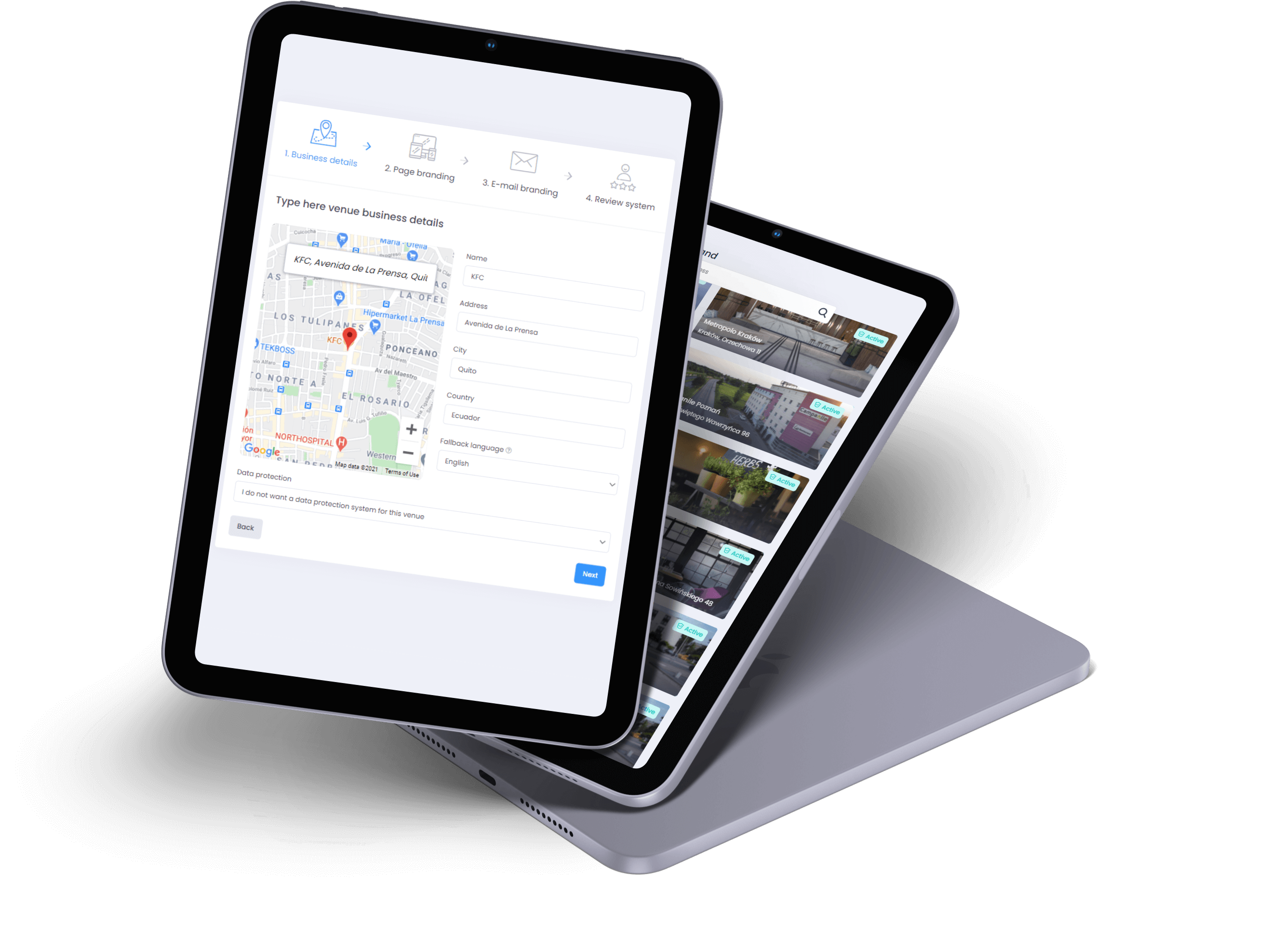 Questions
Common questions
What login options are available with Social WiFi?
You can choose as many or as few login options from Facebook, Twitter, Google, LinkedIn and simple email address. SMS login is also available at an additional charge to cover the cost of SMS and WhatsApp verification messages. You can also set passwords in the Social WiFi dashboard.
Can I use Instagram as a login option?
The short answer is no. Instagram API no longer provides contact information about the person using the service, so we would not capture any email address. For this reason, we do not include it in our service
What data do you capture from people when logging in?
It depends on the method of login. If somebody logs in with Facebook, we will capture their name, email address, date of birth, hometown, gender. If somebody uses the email login method, we will only capture their email address.
Join Social WiFi
Setup isn't difficult. Social WiFi is compatible on most major hardware providers.
It takes minutes and we will be happy to help if needed!
14 days free

Easy setup

Cancel anytime