Integration
SalesManago & Social WiFi
Seamlessly connect your Social WiFi data with your SalesManago account
Let our integration same you time and energy by automatically syncronising any new contact data captured through our guest WiFi Marketing platform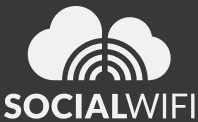 What you can expect
Instant Updates
New subscribers will be automatically added to your SalesManago marketing lists, always keeping you up to date.
Unsubscribe Syncing
If a user informs via Social WiFi that a customer wishes to opt out from your marketing comms, we'll push this info to SalesManago too, to ensure you don't have any problems in the future.
One-time Setup
Setup takes seconds. Just copy and paste some account information from your SalesManago account into the Social WiFi dashboard, and you're good to go.