Powerful customer marketing tools for retail
Find out why Social WiFi is so popular with shops and malls, and how we bring them more new and returning customers.
Find out how simple it is to use and how much impact it can bring.
Customer data, upselling and remarketing
Don't take our word for it
Read what Central Europe's largest shopping mall had to say,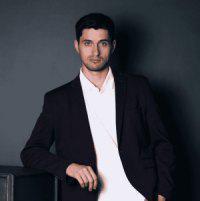 Manufaktura is not only a shopping centre, but also includes entertainment and cultural facilities. Social WiFi allows us to promote Manufaktura's events and attractions and also our tenants. Social WiFi has been integrated with our TripAdvisor profile, making it easy for visitors to provide their opinions about our venue, which is one of the city's top tourist destinations.
Monika Lempicka
Marketing Director
Manufaktura
Welcome your visitors
Let customers know whats happening on their arrival. Events, sales and apps?
Promote the experiences
Got a food court or cinema? Drive people there. Or maybe to download your app?
Invite for birthdays
Send emails before and on their birthday so that they choose you for a spending spree.
Email Automations that just work
Shopper experience is essential to making sure they stay longer and spend more. Give customers the information that they need to get the most out of their visit.
Social WiFi not only gathers data from all your guests, but we also give you ways to automatically use that data.
Win back lost customers
Increase revenue by emailing the customers who haven't come back in a certain time.
Say goodbye, but not forever
When they leave, let them know what's upcoming so they'll come back again.
Gather feedback
Survey your quality of service after the visit and request positive feedback to go online.
Positive Online Reviews
Win new customers by sitting higher in the local rankings on popular review sites.
Watch how Social WiFi wins your more positive reviews online and keeps negative feedback offline, protecting your reputation.
Join Social WiFi
Setup isn't difficult. Social WiFi is compatible on most major hardware providers.
It takes minutes and we will be happy to help if needed!
14 days free

Easy setup

Cancel anytime