Powerful customer marketing tools for hotels
Find out why Social WiFi is so popular with hotels, and how we bring them more direct bookings from new and returning guests.
See how simple it is to use and how much impact it can bring.
Customer data, direct bookings and reviews
Don't take our word for it
Read what an executive from one of the worlds largest hotel chains said.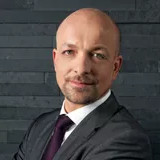 Thanks to our cooperation with Social WiFi, we acquired ways to effectively communicate with guests. We can now constantly inform them about promotions in singular hotels or entire chains, as well as quickly react to their ratings and comments. We highly value Social WiFi's professionalism throughout our collaboration.
Sebastien Denier
Vice President of International Operations
Louvre Hotels Group
Welcome you guests
Welcome your guests on arrival and share useful information to help them settle in.
Promote your upsells
During their stay, let them now about your excursions and spa treatments, for example.
Invite for birthdays
Send emails before and on their birthday so that they choose you for their celebration.
Email Automations that just work
We know that direct bookings are essential for your business, and Online Travel Agents don't give you your guest data either.
Social WiFi not only gathers data from all your guests, but we also give you the tools to automatically use that data.
Win back lost guests
Increase revenue by emailing the guests who haven't come back in a while.
Follow up after visit
Say goodbye and share incentives for direct booking and returning soon.
Gather feedback
Measure guest satisfaction and request positive feedback to go online.
Positive Online Reviews
Win new customers by sitting higher in the local rankings on popular review sites.
Watch how Social WiFi wins your more positive reviews online and keeps negative feedback offline, protecting your reputation.
Join Social WiFi
Setup isn't difficult. Social WiFi is compatible on most major hardware providers.
It takes minutes and we will be happy to help if needed!
14 days free

Easy setup

Cancel anytime