Social WiFi Product Updates
News and details of all of Social WiFi's latest product updates.
Friday 3rd February 2023
Social WiFi can now push all historical data to your integrated CRM. You no longer need to import via CSV when adding data to your CRM after the fact.
Improvements made to the speed of loading statistics at a Project level.
Fixes to the inbox at a Project level if you have access to multiple Projects.
Friday 27th January 2023
Send yourself a test email to check its style before launching.
Thursday 12th January 2023
Aruba Instant On hardware integration. Install Social WiFi directly on your Aruba Instant On WiFi access points.

Tuesday 10th January 2023
You can now select a date range when downloading the CRM database from the User Data tab. The date range will select based on a users last visit date.
Integrations can now be copied to other Venues within a Project. For example, your Facebook Pixel settings and your Mailchimp CRM API connection.
You can now suggest a new integration for us to develop from the dashboard. It'll raise a ticket with our team and we'll monitor what is popular.
Monday 2nd January 2023
Lots of backend improvements and minor updates throughout December and we took some time off to celebrate Christmas! Nothing sexy here that you'll notice in the dashboard. Perhaps just some things loading faster!
Tuesday 6th December 2022
Launch of Instagram widget on Welcome Page. Embed posts and allow redirection to app or webpage
Release of generic email mass mailing domain allowing use of mass mailing functions without the configuration of your own SMTP server
Friday 2nd December 2022
Release of Freshmail CRM integration
Release of Klaviyo CRM integration
Monday 28th November 2022
Forward customer feedback via email to any email address
Get your customer feedback and complaints into your existing support systems such as Zendesk and Freshdesk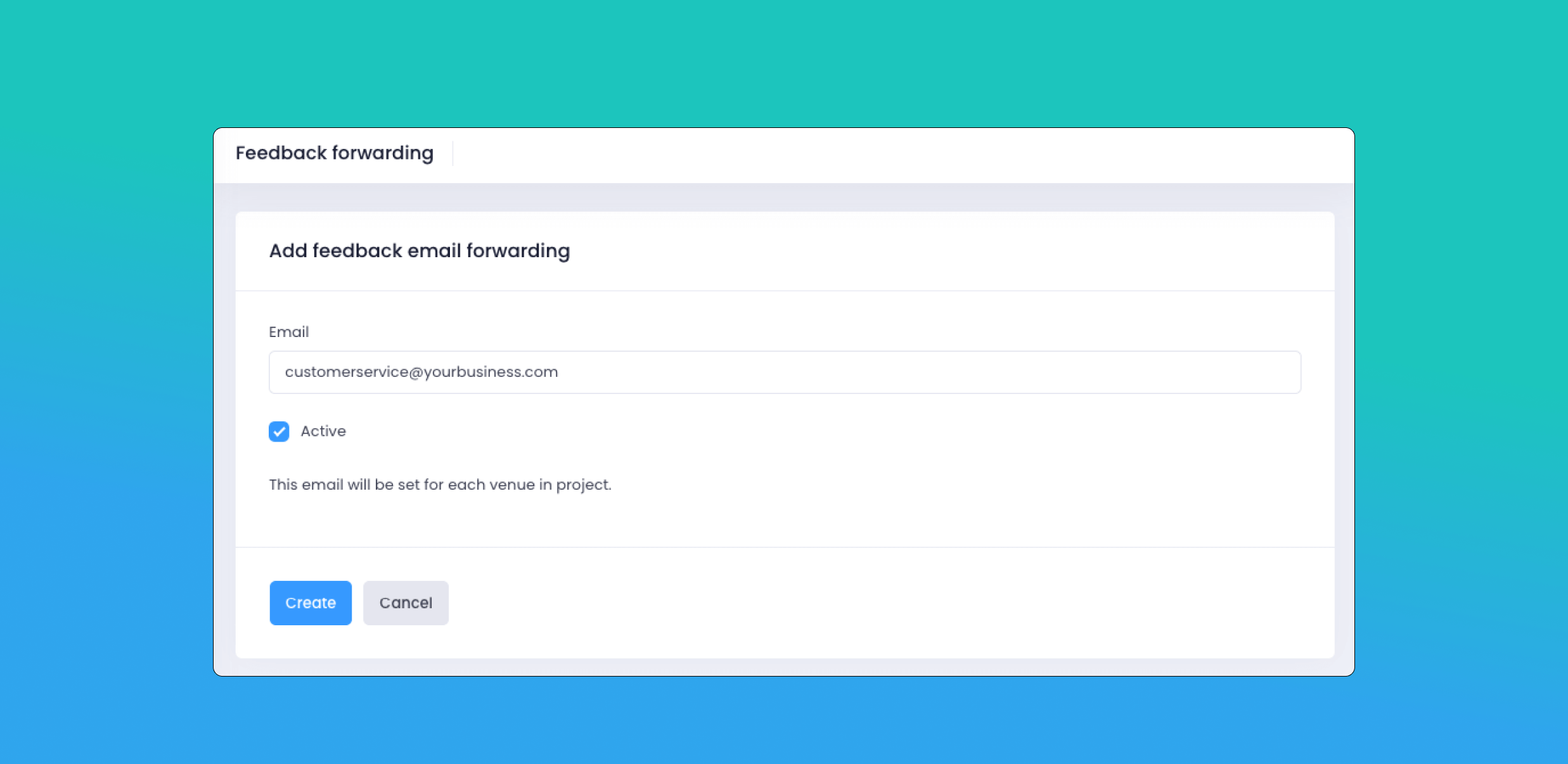 Wednesday 16th November 2022
Monthly report sending can now be sent to a chosen email address
Monday 14th November 2022
Integrations tab now shows which are configured
Grandstream released as a supported hardware vendor
Significant statistics speed improvements. Rollout of update will be phased across the next four weeks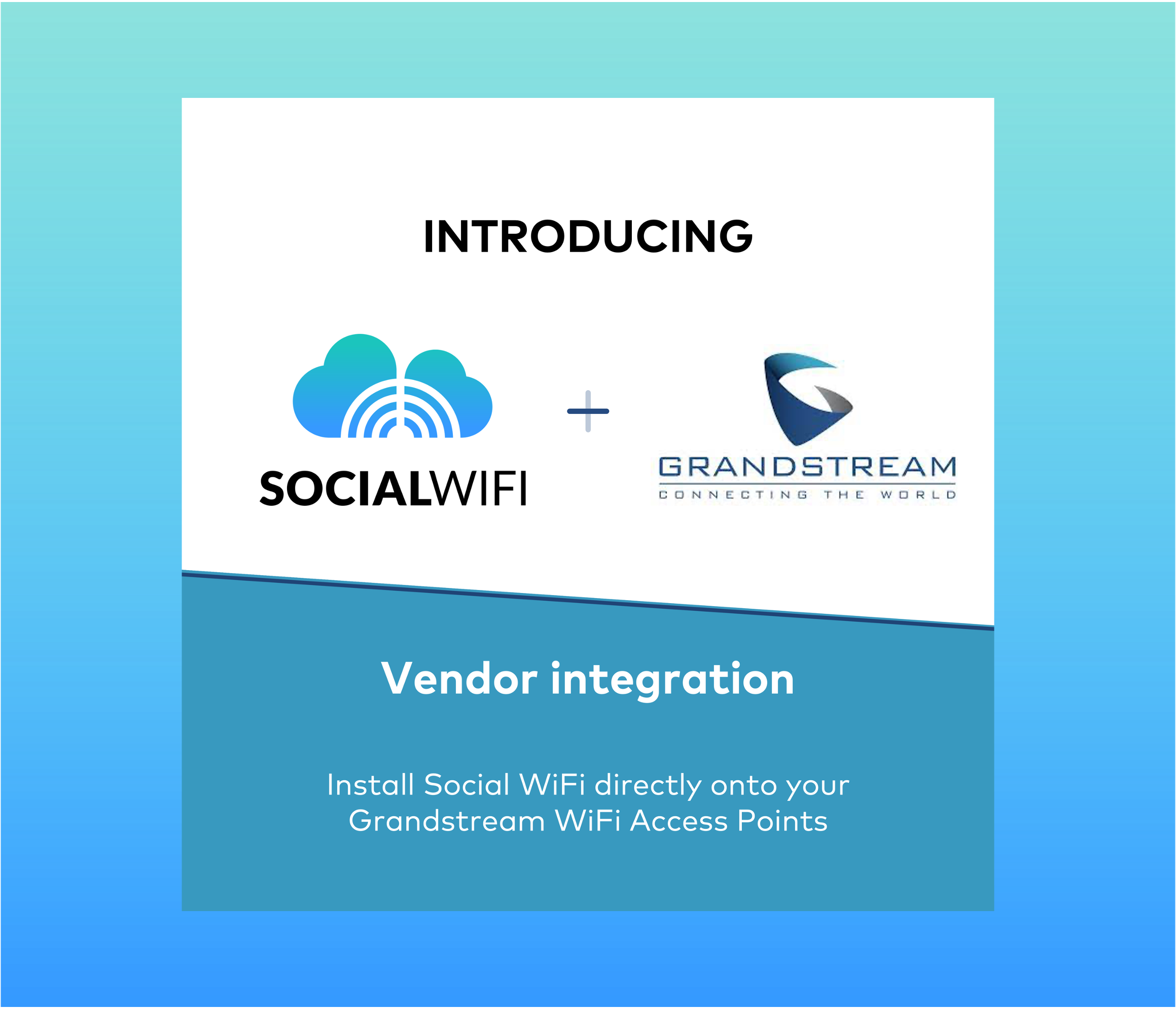 Thursday 27th October 2022
Review widget embed improvements
Updated layout for Social WIFi integrations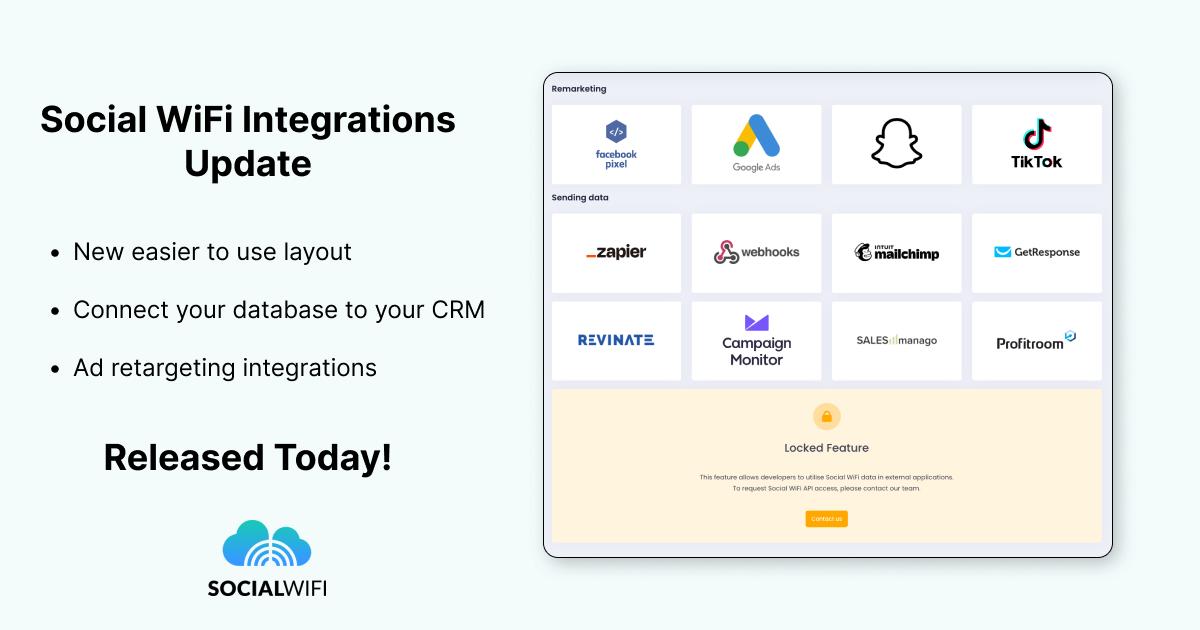 Wednesday 12th October 2022
Review widget embed for your website released
Download infographics about your Review Gathering performance in various formats and styles released
Friday 7th October 2022
Returning User statistics released
Gender breakdown of verified users
Minor updates to dashboard UI on Google Chrome
Fix for the colour of buttons on the Additional Login Question
Tuesday 4th October 2022
GetResponse integration released
Updates to email activation emails
New French translations uploaded
Back end optimisations to improve dashboard speed
Thursday 29th September 2022
TikTok remarketing integration released
Snapchat remarketing integration released
All-time review statistics now visible by default in dashboard
Update that all venues do not load on login for larger accounts. Improves dashboard speed.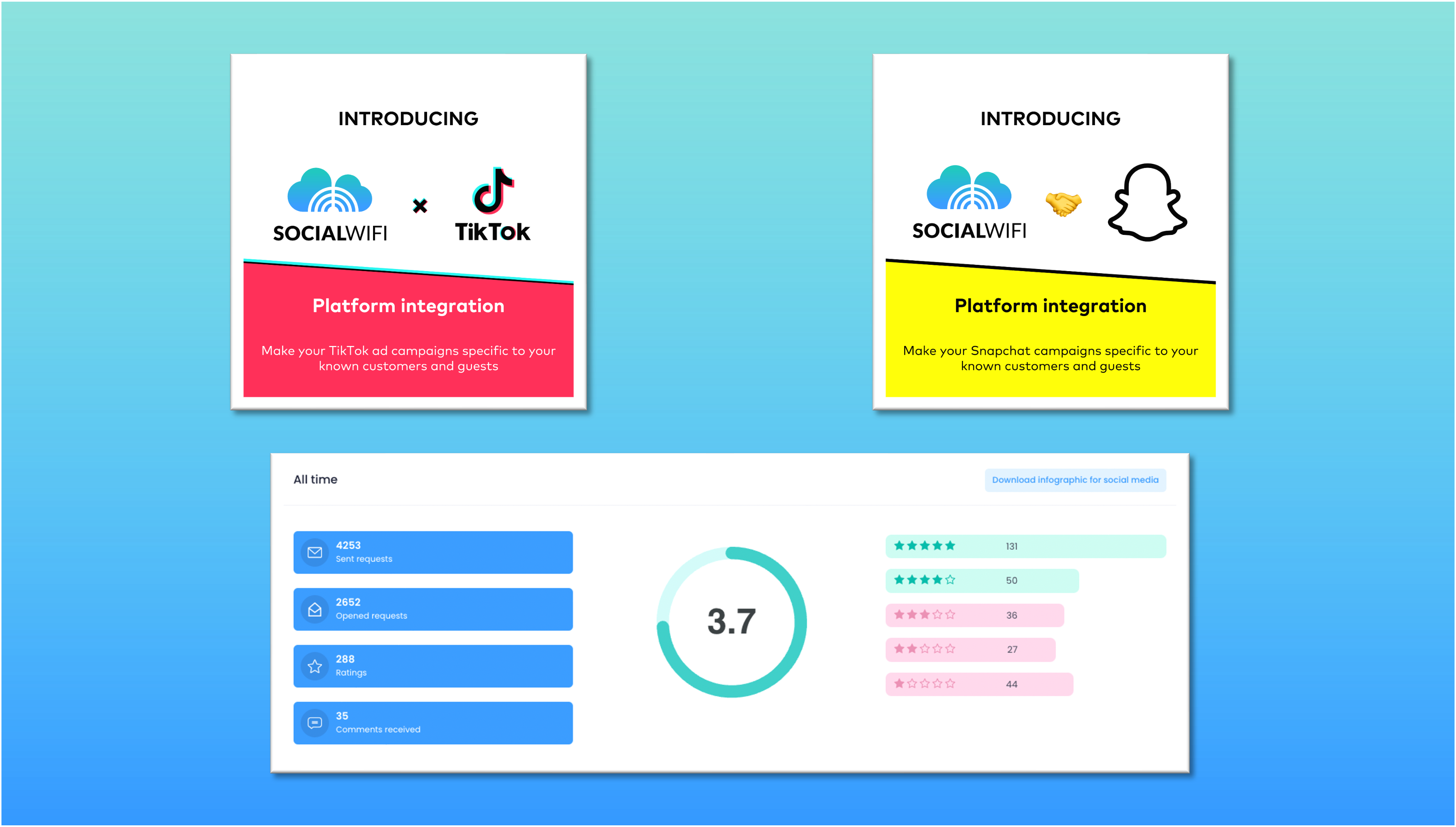 Friday 23rd September 2022
Time zones released. Data and statistics reflect the local time of logins and no longer UTC
Mailchimp CRM integration released
Google Maps ID fix on Review Settings tab
Tuesday 20th September 2022
Returning rate from emails released. Calculate how many people returned after receiving a Social WiFi marketing email
Monthly reports downloadable from the Project tab
Minor statistics page updates

Tuesday 13th September 2022
Additional customisable questions on login pages now possible. Available on Pre-login Page, Login Page and Welcome Page
Want to learn more?
If you would like to learn more about these new functions from Social WiFi, please contact your existing Account Manager or write to us at support@socialwifi.com
You can also find out more by visiting the Social WiFi Academy and searching for the relevant update.
Join Social WiFi
Setup isn't difficult. Social WiFi is compatible on most major hardware providers.
It takes minutes and we will be happy to help if needed!
14 days free

Easy setup

Cancel anytime