Integration
ChatGPT & Social WiFi
Streamline your processes by using the immense power of ChatGPT.
Let this integration take away the pain of writing replies to customer feedback and content for your marketing campaigns and much more.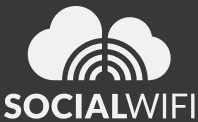 What you can expect
Feedback Reply Suggestions
Let ChatGPT write suggested replies to customer feedback which is gathered through Social WiFi's online review gathering system.
Email Marketing Content
ChatGPT can suggest content for your marketing campaigns and provide copy for you to paste into your email campaigns, or edit before finalising.
Feedback Analysis
Social WiFi will gather you a lot of customer feedback through our review gathering system. ChatGPT will analyse vast volumes of this feedback and provide you a report on what your business could improve on.
Multi-lingual support
All of the above can be interpreted in any language.