Boost your online ad campaigns
Use Social WiFi to create audience groups of known customers within your Facebook and Google ad platforms.
Present banner adverts and YouTube videos on WiFi login pages and within emails to promote your upsells.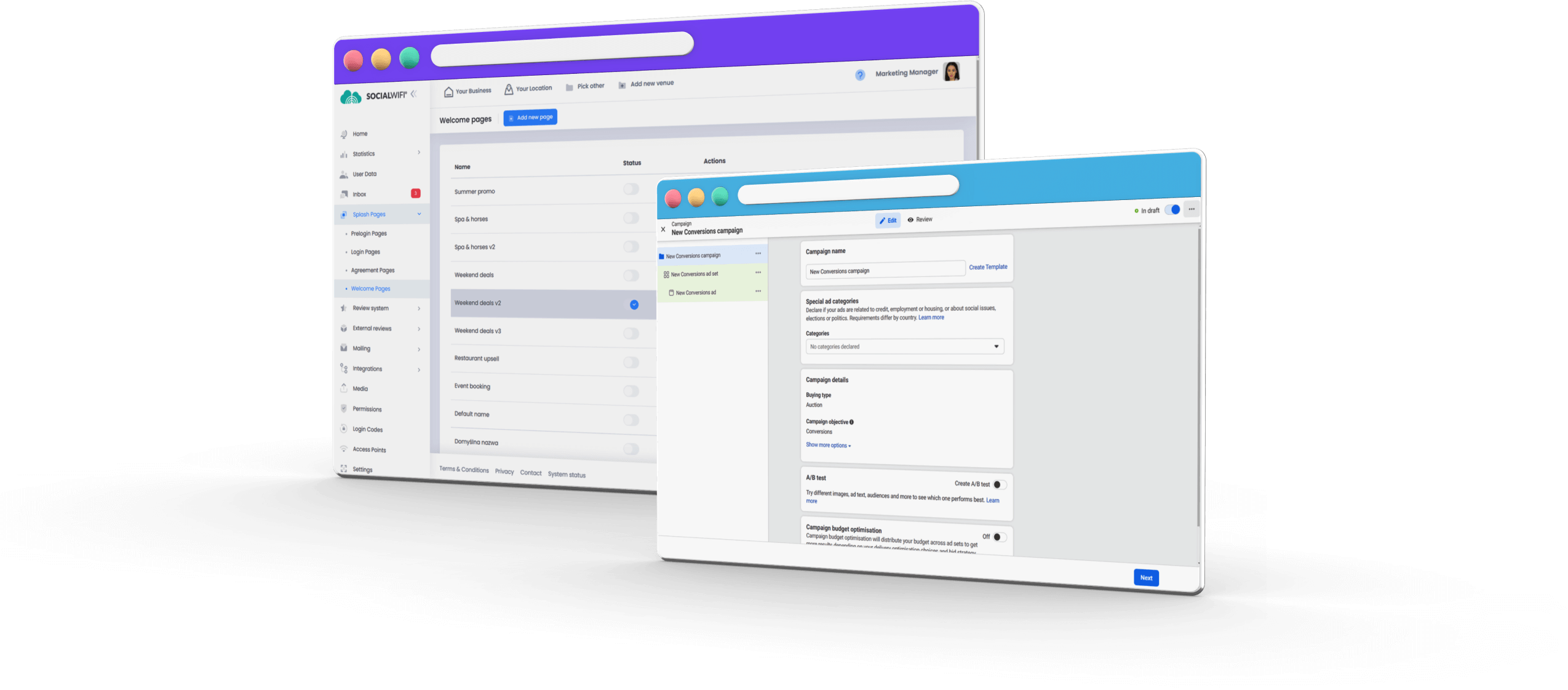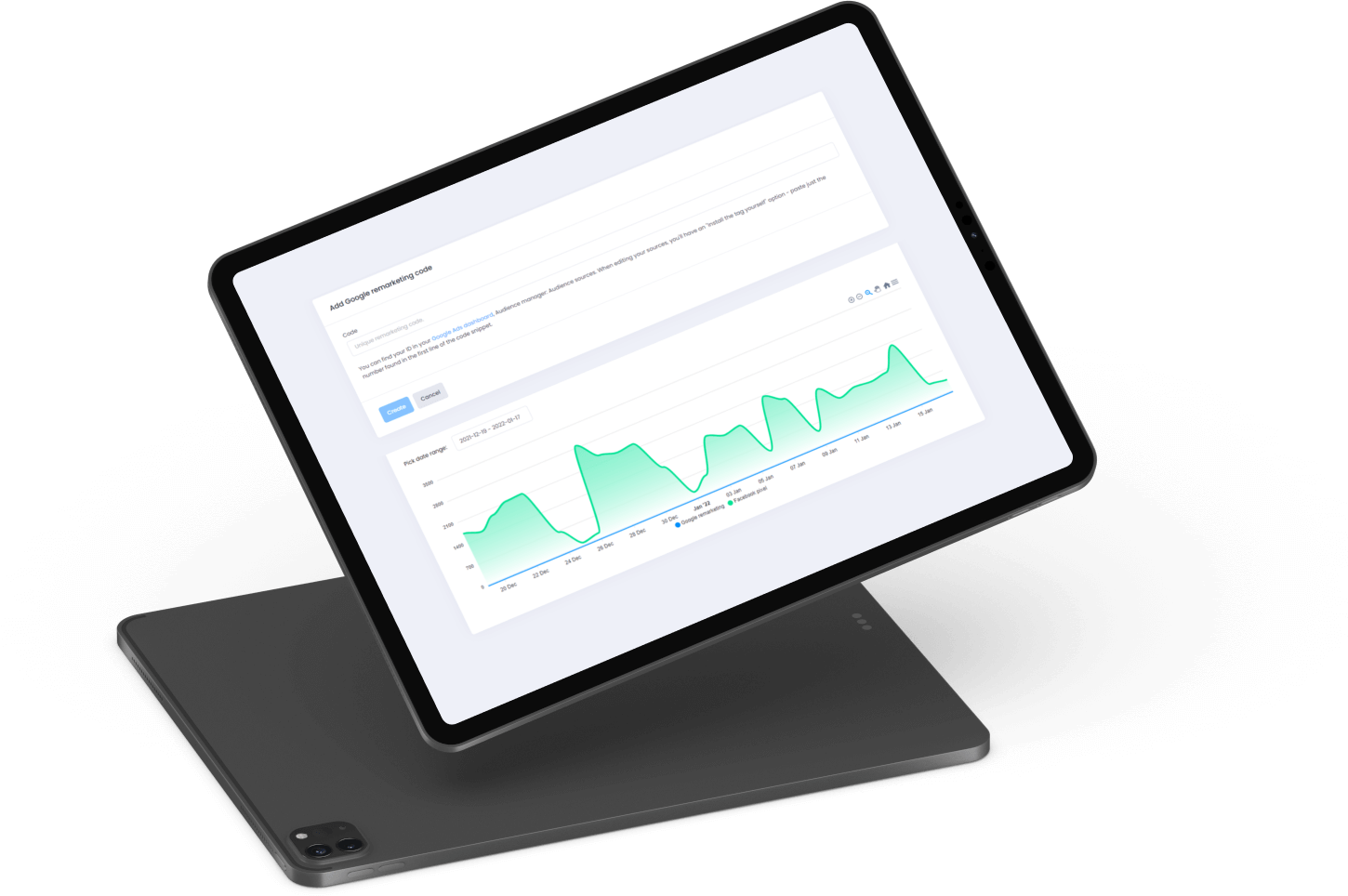 Pixels and Cookies
Drop Facebook Pixel's and Google Ad cookie's on all WiFi pages so you can retarget known customers with specific online ad campaigns.
Alternatively, remove these known customers from your ad campaigns when producing campaigns to find new customers.
Create a post visit experience like e-commerce businesses can that encourage your customers to visit and spend more.
Bold Banner Ads
Use images and redirection links to promote your upsells, events, loyalty programmes and much more on WiFi login pages and emails.
Target the delivery of these ads and banners based on gender, number of visits and in some cases, age.
Earn money by selling this advertising space to local businesses and partners who also want to target your customers.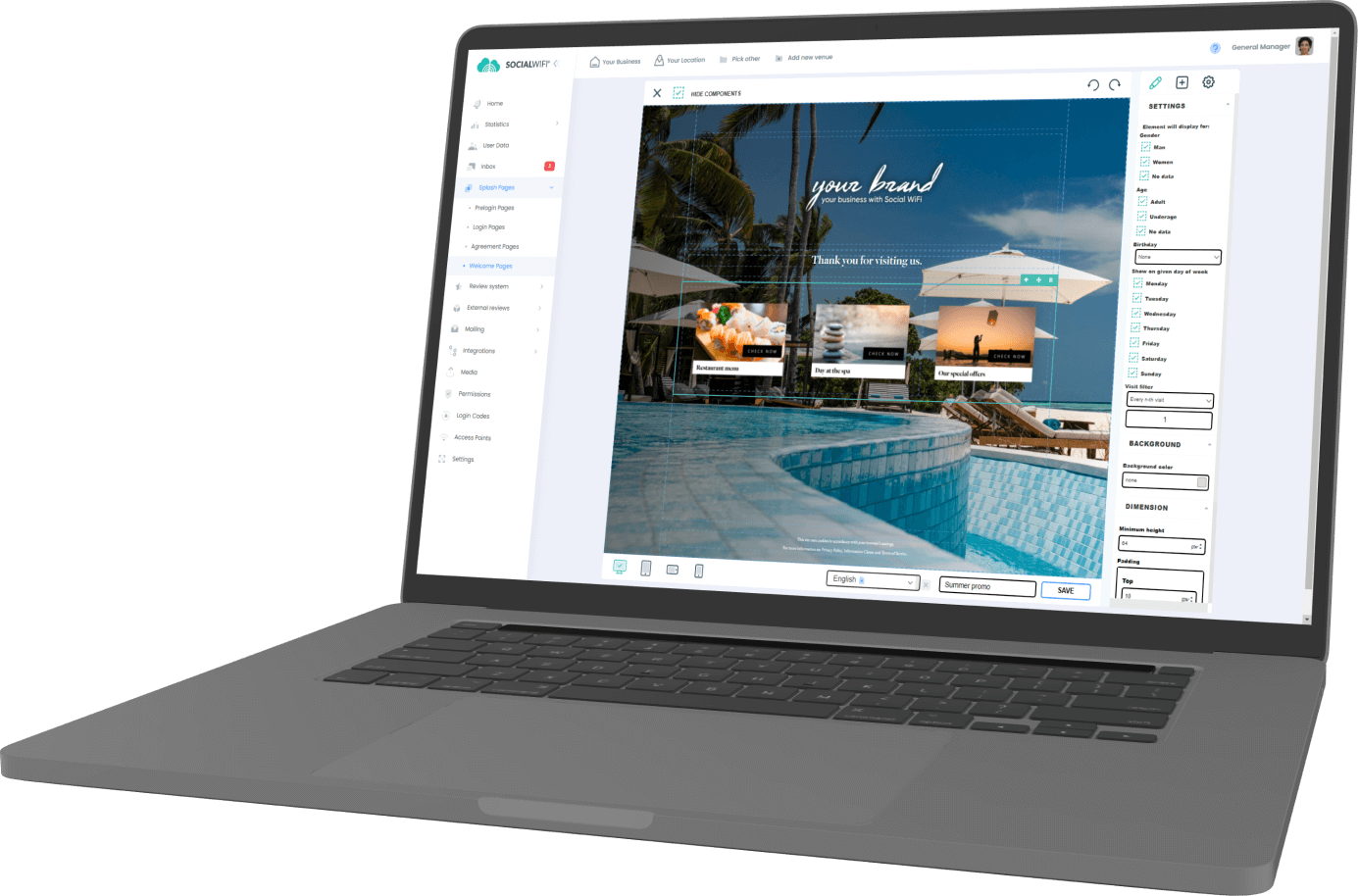 Do more with Social WiFi
Improve your online review scores
Gather more positive reviews from your customers and guests to rise up the rankings in your area.
Automate your targeted email marketing
Send the right marketing messages to the right people at the right time and you'll have better results.
Comply with GDPR and still capture data
Get more people opting in to your communications while also complying with GDPR regulations.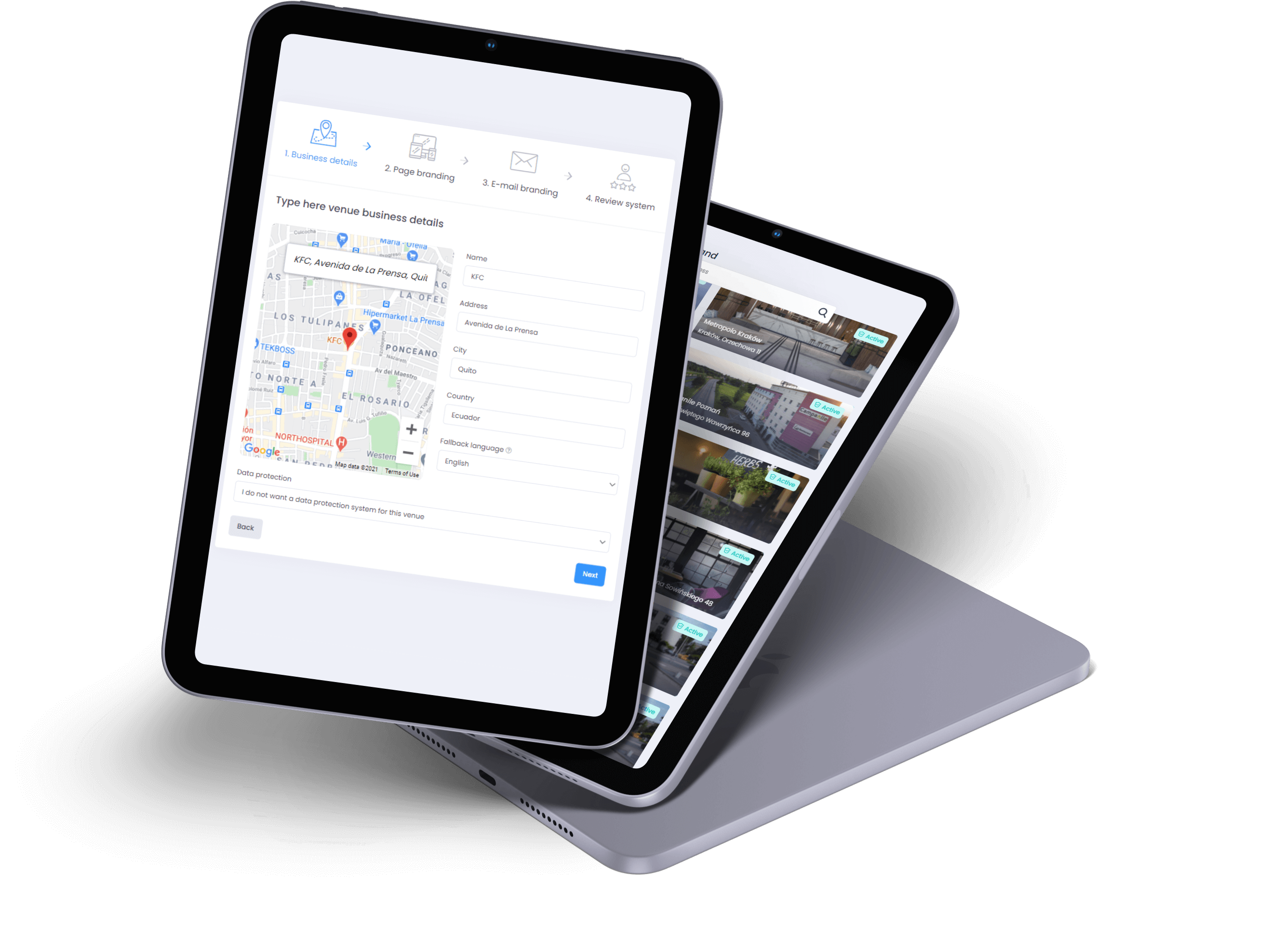 Questions
Common questions
Where do I get a Pixel or Cookie from?
Within your Facebook and Google ad accounts, you will be able to use an existing pixel or cookie by coping the code. Alternatively, you can generate a new code and use that instead. Whichever you use, you just have to paste into the relevant section of Social WiFi.
How do I create a campaign using these generated audiences?
Social WiFi will create an event in your ad accounts which is an audience triggered by the embedding of a cookie through the Social WiFi system. You should select this event and create a campaign that targets users who have experienced that "event". You do not create ad campaigns within Social WiFi, but in Facebook and Google's own ad platforms. We build the audience for them to deliver to.
Can I add more than one Pixel or Cookie?
Yes. There is no limit on this and we have cases of clients using the Pixels and Cookies of other businesses to which they have sold the space. For example, a hotel that has a relationship with an excursion company so that the excursion company can promote its offering to the guests of the hotel.
Join Social WiFi
Setup isn't difficult. Social WiFi is compatible on most major hardware providers.
It takes minutes and we will be happy to help if needed!
14 days free

Easy setup

Cancel anytime