Marketing to the right people at the right time
Social WiFi is the best way to get messages to your customers when you want them to be seen.
With smart email triggers your customers and guests won't feel like they're part of a mass marketing campaign, but that things are personalised.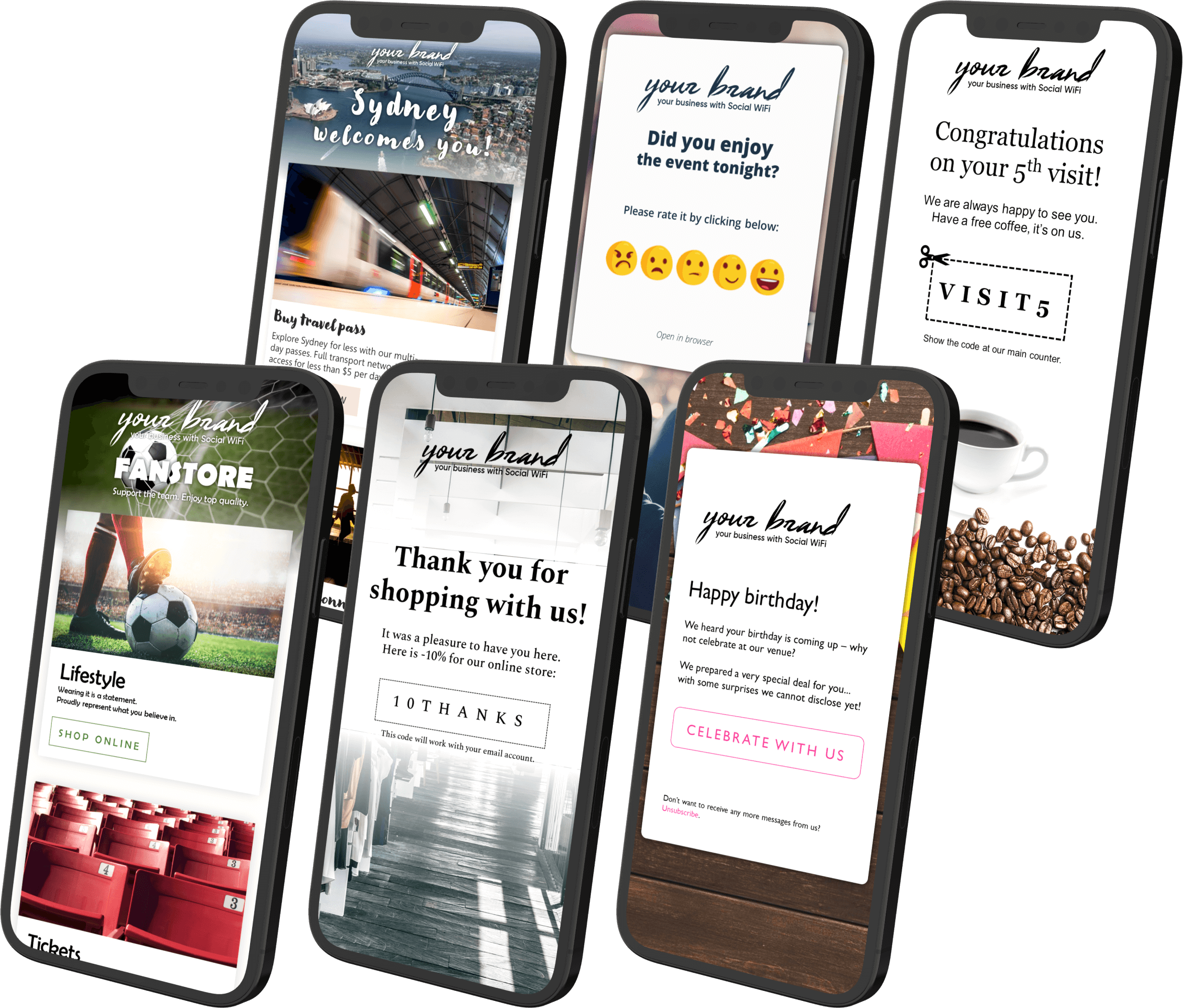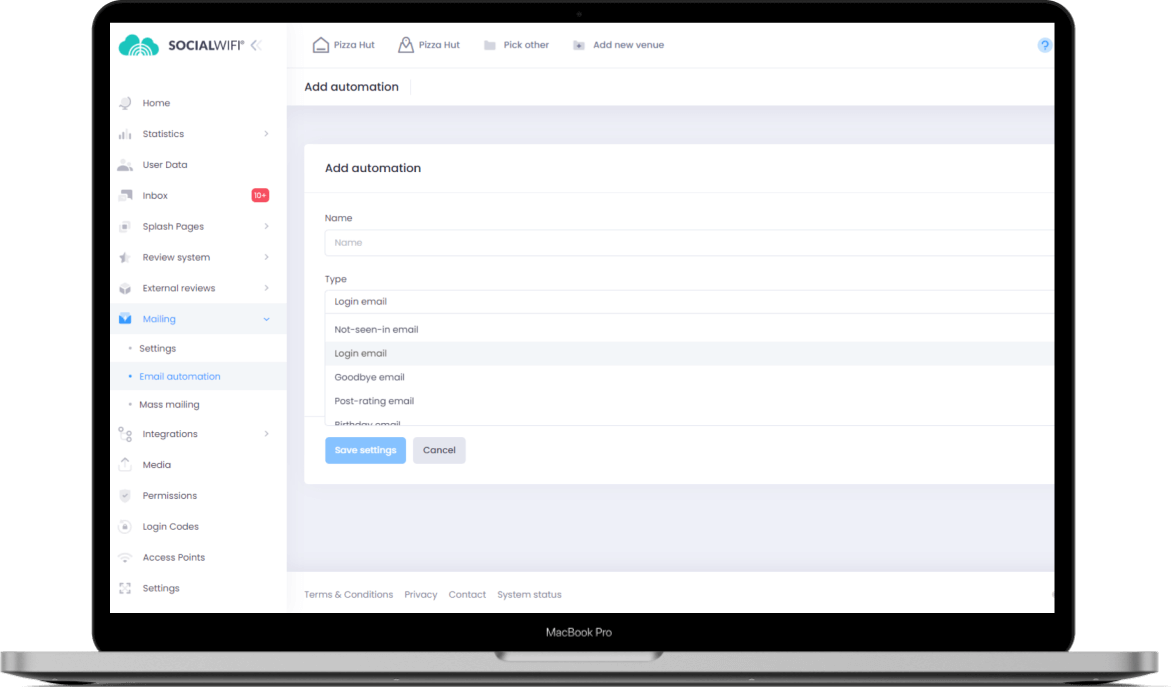 Smart Automation
Define your delivery rule based on their interaction at your business and on your WiFi network.
Automated delivery of your campaign once the deliver rule is triggered by that user.
Huge time saver for you and your team and a better customer experience.
Easy Email Creator
At any time, create and edit your campaign emails with Social WiFi's easy to use email creator.
Create beautiful and vibrant emails using the endless possibilities available within the Social WiFi dashboard.
Connect your own SMPT email servers to deliver email marketing from your own email addresses.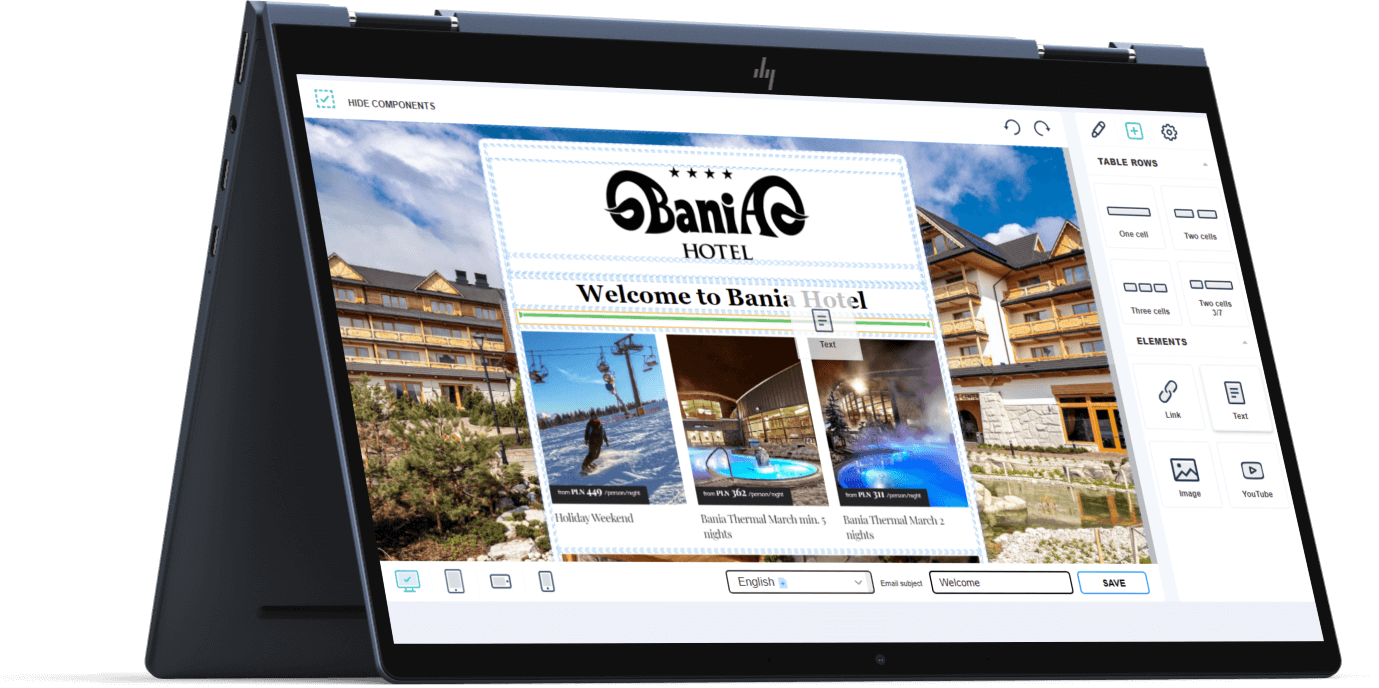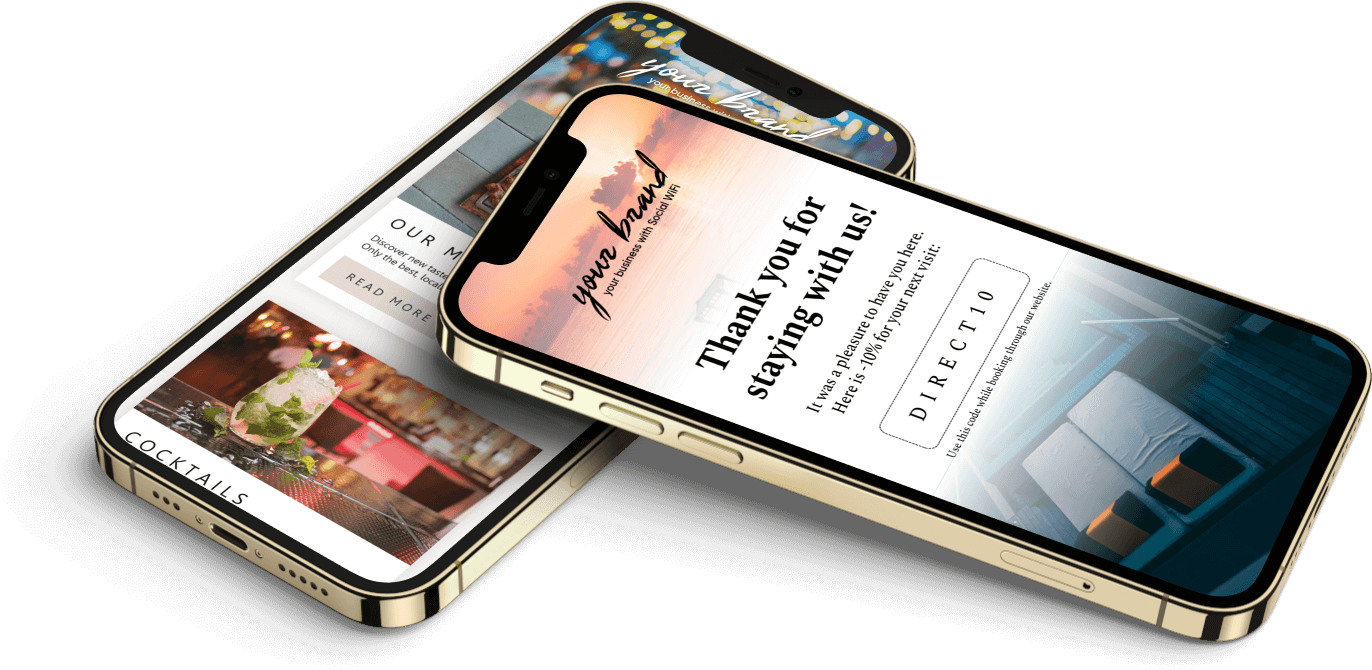 Powerful Possibilities
Deliver emails based on a customers first visit, or upon subsequent logins, or upon their nth visit.
Win back lost customers if they've been not-seen-in for X days or if their birthday is upcoming.
Did they leave you a review? Send them a follow up with specific content based on if it was positive or negative.
Do more with Social WiFi
Improve your online review scores
Gather more positive reviews from your customers and guests to rise up the rankings in your area.
Ad delivery through your WiFi network
Promote your upsells on the WiFi connection process to earn more money from customers.
Comply with GDPR and still capture data
Get more people opting in to your communications while also complying with GDPR regulations.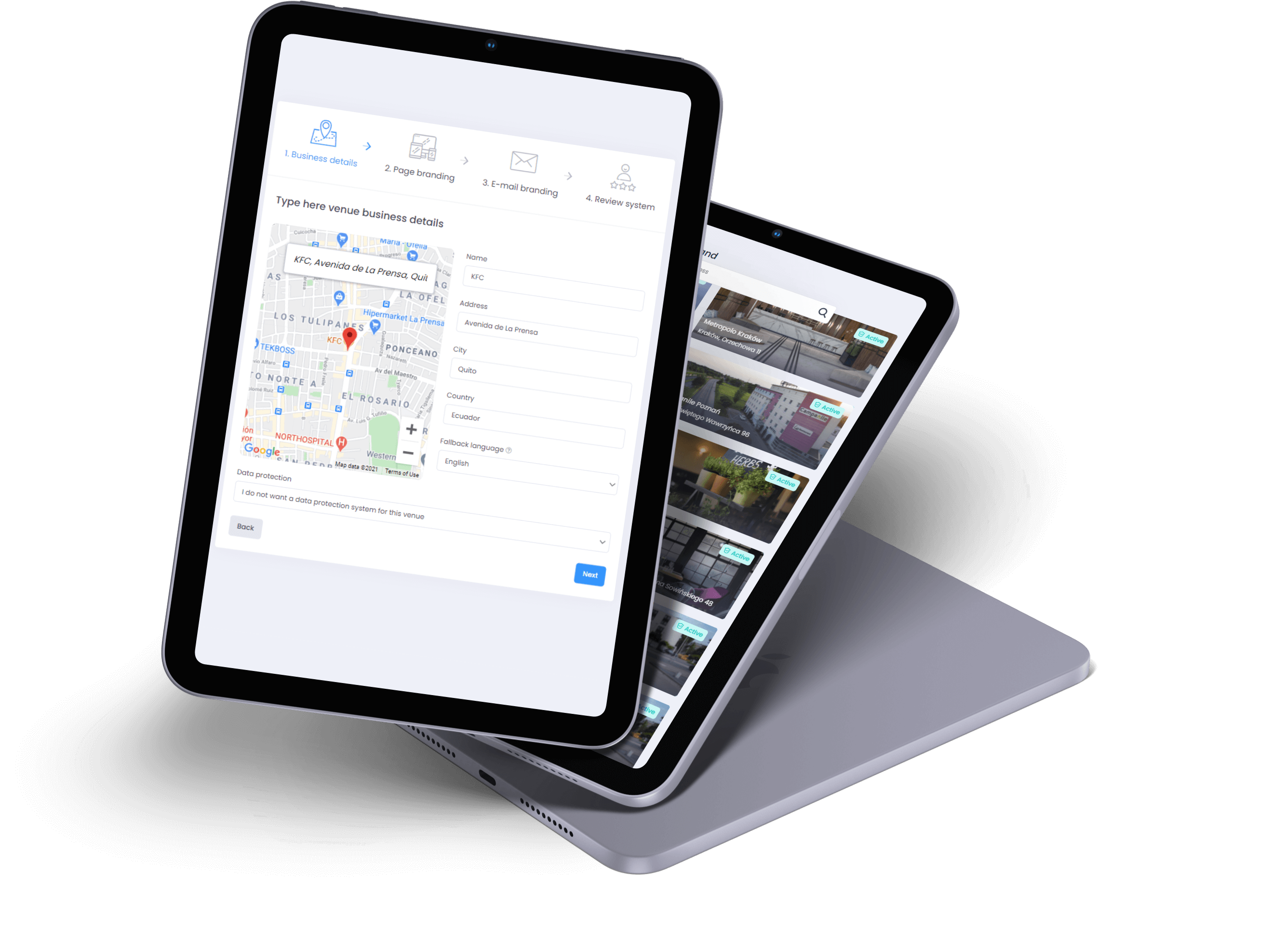 Questions
Common questions
What automation triggers do you offer?
You can send an email based on a customers first visit, nth visit, every nth visit, each login, their birthday, if they've not visited in X days and after they leave a positive or negative review. You can also set time delays on each trigger so that the deliver isn't instant.
What email address do emails get delivered from?
By default, it will come from a socialwifi.com email domain, but you can connect your own SMTP server within the Social WiFi dashboard so that all emails get delivered from your email accounts. We actively encourage you to connect your own email delivery server.
Can I send mass email campaigns from Social WiFi?
You can, but you need to connect your own SMTP server in order to do this. If you don't, you can't send emails to the entire database. Because Social WiFi will not import your customer data from other sources, you may be best exporting from Social WiFi and sending mass campaigns through other systems, with your other gathered customer data.
Join Social WiFi
Setup isn't difficult. Social WiFi is compatible on most major hardware providers.
It takes minutes and we will be happy to help if needed!
14 days free

Easy setup

Cancel anytime