Positive online reviews the fast and easy way
Social WiFi is the fastest way to improve your online review reputation. Let us send review requests and sort the positive from the negative.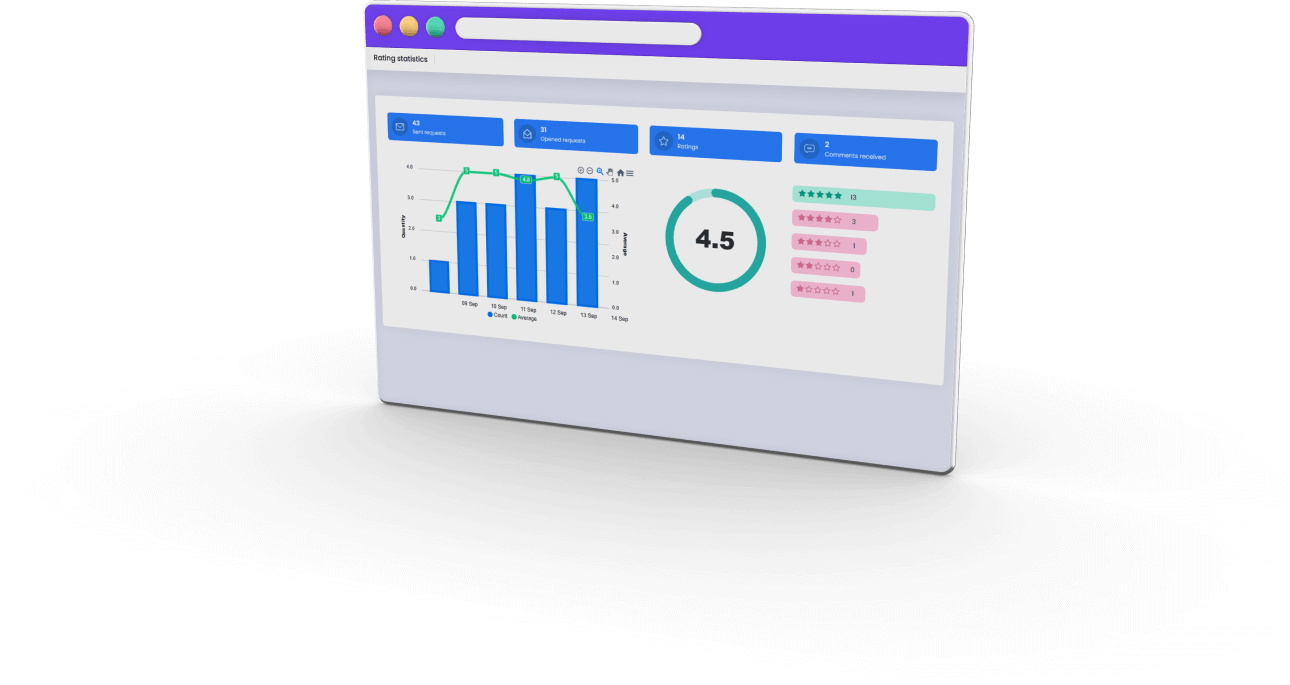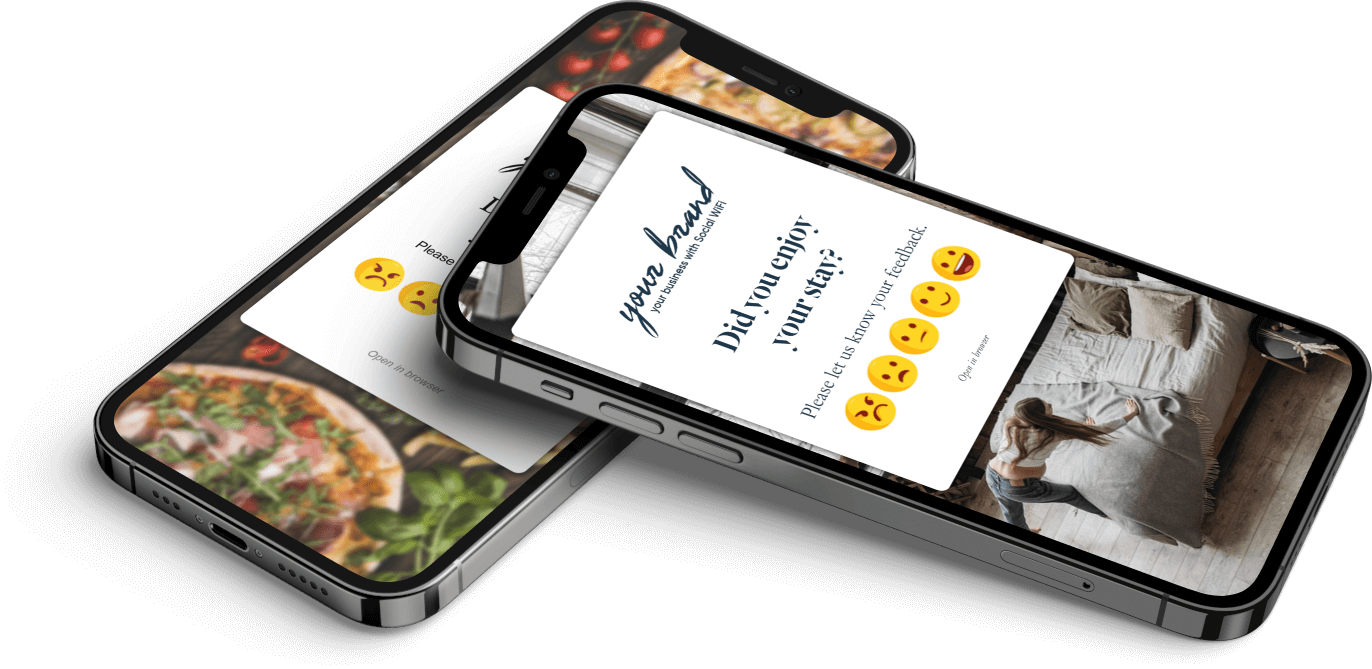 Ask every customer
The simplest way to get more reviews is to ask. Automatically send a review request after a customers visit through Social WiFi.
You can decide the timing of when a review request is sent based on a delay after login or disconnection from the network so that you always ask at the right time.
Fully automated. Set it up once and let us do the rest.
Only positive reviews online
Let Social WiFi handle the positive and negative reviews accordingly for you. We'll redirect happy people to the websites important to you so that the world can hear how great you are.
Any negative reviews are not redirected and we ask for more feedback which you can reply to.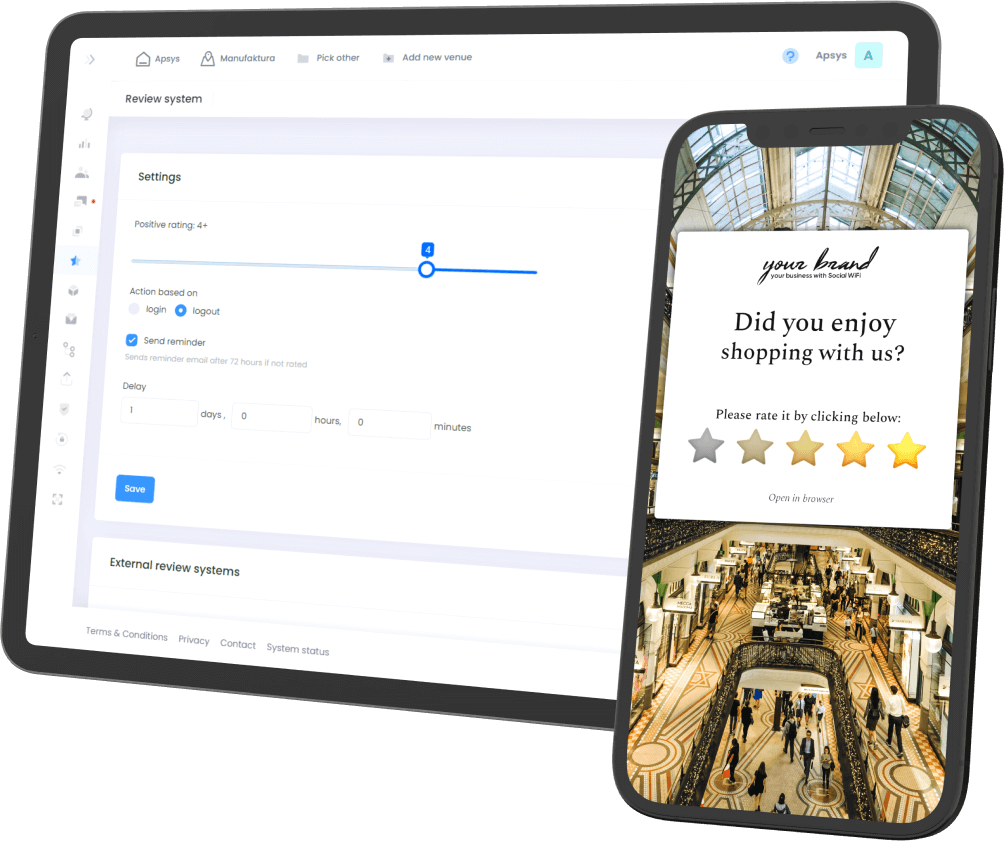 Do more with Social WiFi
Improve your customer loyalty
Get your customers visiting more often and spending more money in your business.
Automate your targeted email marketing
Send the right marketing messages to the right people at the right time and you'll have better results.
Comply with GDPR and still capture data
Get more people opting in to your communications while also complying with GDPR regulations.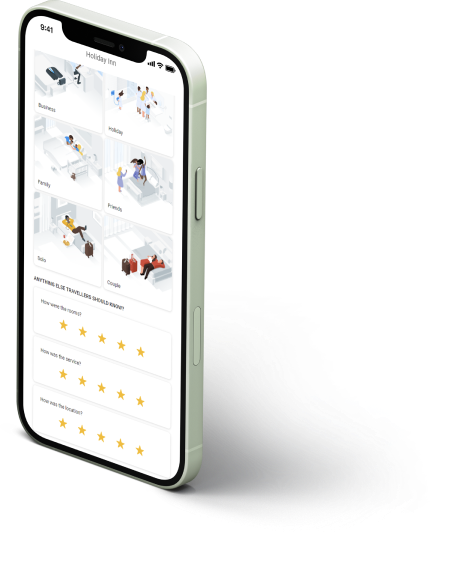 Questions
Common questions
Which review sites do you work with?
You can configure customers and guests to be redirected to TripAdvisor, Google Reviews, Facebook, Yelp, Zomato, TrustPilot and HolidayCheck.
How do you stop negative reviews going online?
We try to stop people leaving negative reviews online by not presenting the redirection options if they leave a negative review. Instead we will show a feedback box, where you can gather more feedback and even reply to those people to try and put things right.
What do you consider a positive review to be?
We let you decide that for each venue in your business. Choose how many stars you consider positive and we'll route the reviews from there. You can also choose when a review request is sent, to send reminders and which review sites you want to configure with the service.
Join Social WiFi
Setup isn't difficult. Social WiFi is compatible on most major hardware providers.
It takes minutes and we will be happy to help if needed!
14 days free

Easy setup

Cancel anytime