Handle complaints faster as a team
Gather valuable feedback from your customers using Reviews by Social WiFi. We identify negative opinions and request additional feedback from your customers.
Establish a two-way communication channel with through the Social WiFi dashboard and put things right before they get shared online.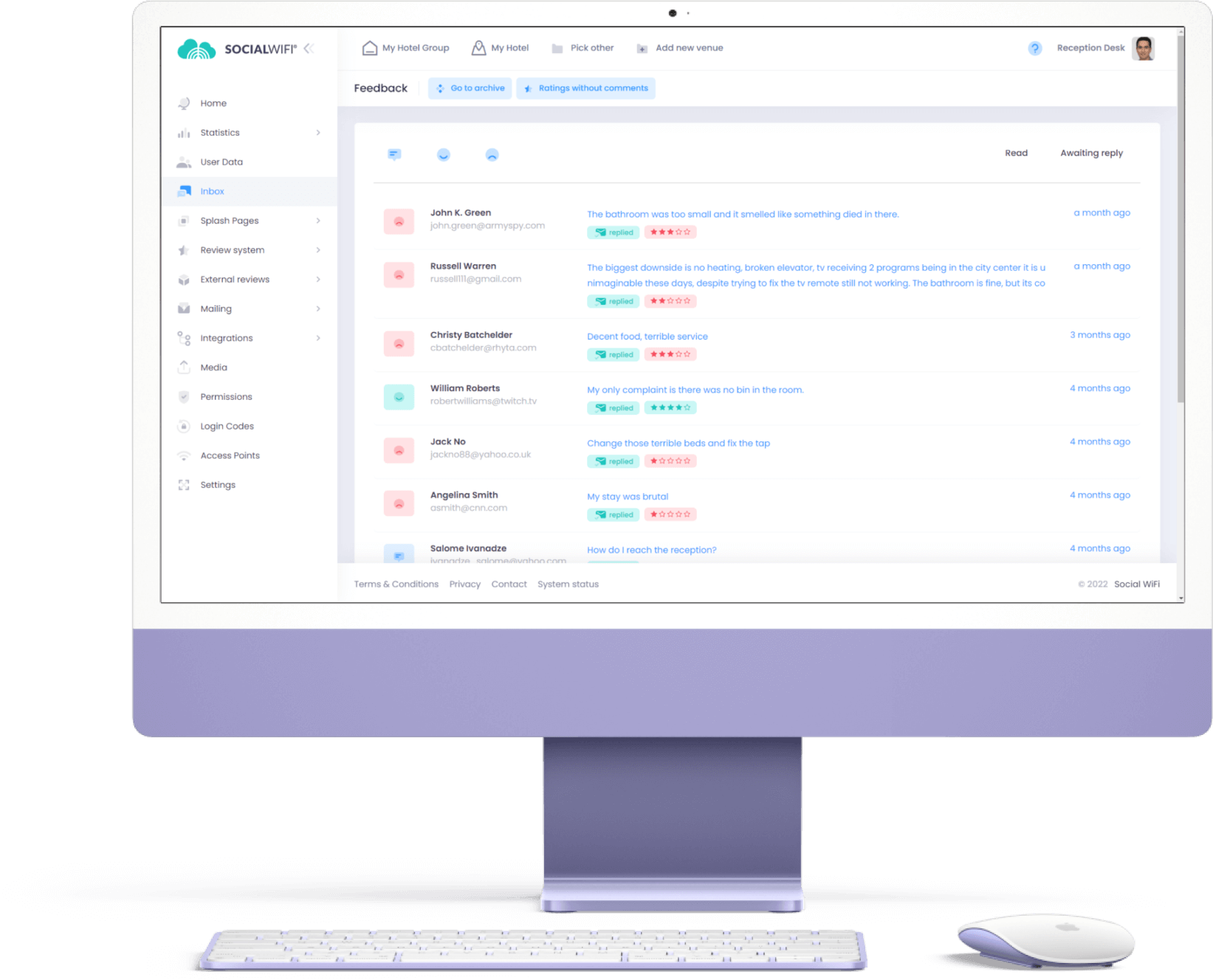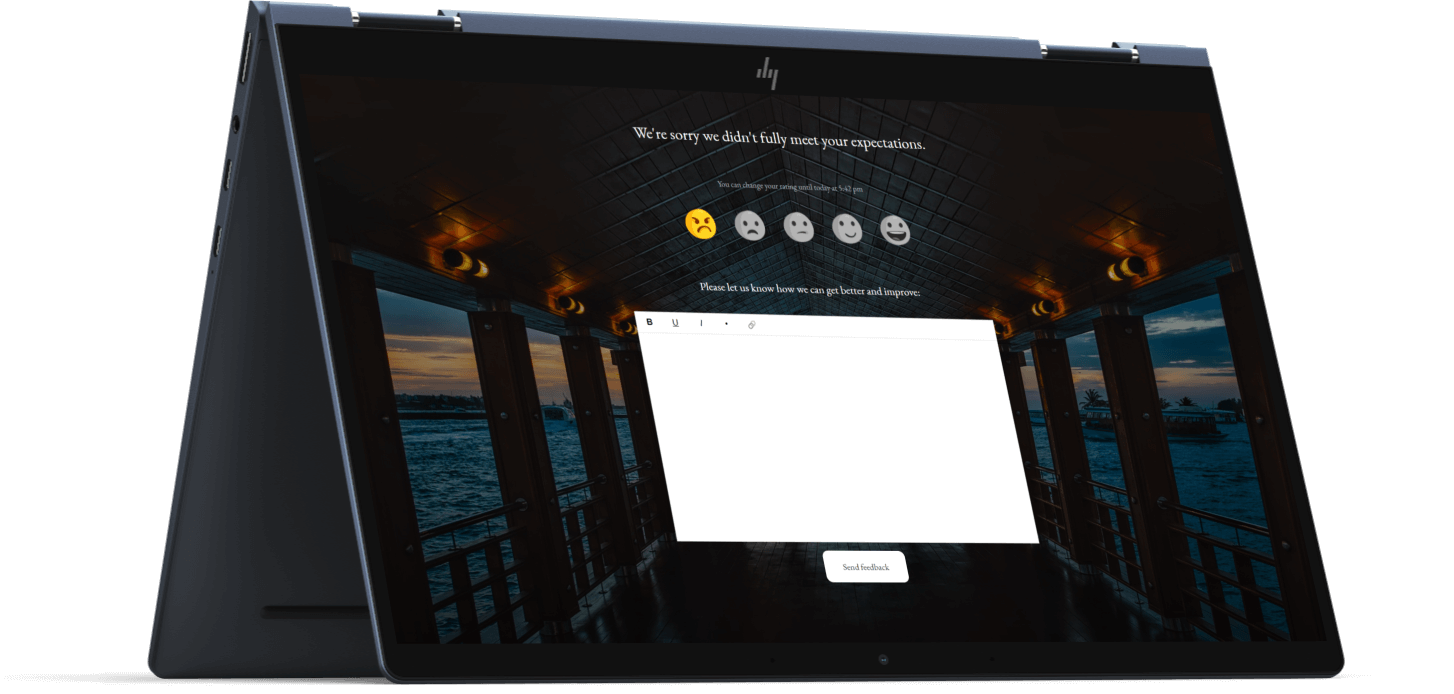 Ask For More
Ask all customers for their feedback after their visit. We'll ask for positive feedback to be posted on your review sites.
We'll split out the negative feedback though and keep that private between the customer and your team.
Recover a potentially lost customer by putting things right for them with efficient communication and team management.
Team Inbox Management
Delegate access to the Social WiFi inbox so that your customers get a fast response whatever time of the day.
Identify the customers who left a bad review and no comments so that you can directly reach out to them for more feedback.
Transparent visibility of all customer messages across your Team and Locations ensuring that no customer complaints and feedback go missed.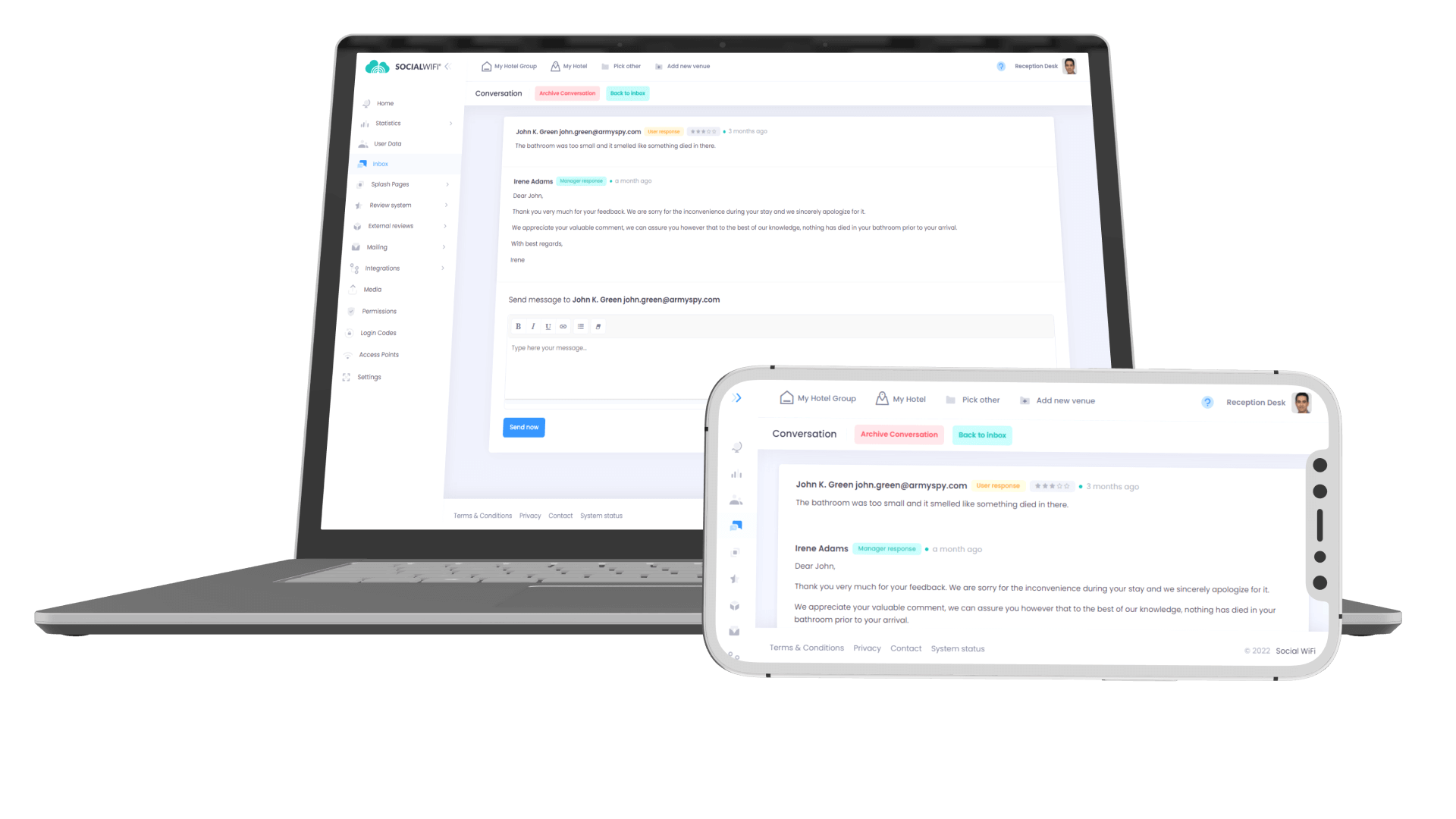 Do more with Social WiFi
Improve your online review scores
Gather more positive reviews from your customers and guests to rise up the rankings in your area.
Automate your targeted email marketing
Send the right marketing messages to the right people at the right time and you'll have better results.
Comply with GDPR and still capture data
Get more people opting in to your communications while also complying with GDPR regulations.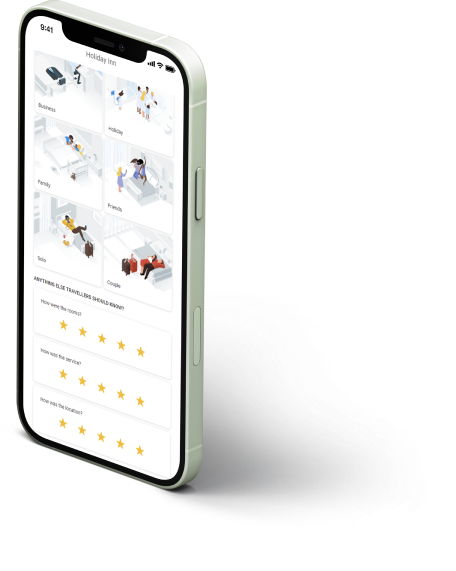 Questions
Common questions
How does the communication with unhappy customers work?
We send emails between you and the customer based on the details that we have from them when they logged in to your WiFi. If you configure your own email server, the emails will come from your domain, but if not, the emails will be sent from a socialwifi.com domain and with your Business Name as the sender.
How do you know if a customer is unhappy or not?
As part of the Reviews by Social WiFi feature, we allow businesses to determine their threshold for positive and negative on a five star rating system. If a user chooses a rating beneath that threshold, we will pass them through the user flow for gathering additional feedback.
How do I put things right?
Generally, we find that an empathetic approach is best and acknowledge the mistakes and what you are doing to ensure it doesn't happen again. Make the customer feel happier about their experience anc invite them back. 91% of people will return to a business where they had a bad experience if the problem is resolved efficiently.
Join Social WiFi
Setup isn't difficult. Social WiFi is compatible on most major hardware providers.
It takes minutes and we will be happy to help if needed!
14 days free

Easy setup

Cancel anytime