Drive repeat visits and customer loyalty
Email marketing can be complicated, unpersonalised and time consuming.
Let Social WiFi take care of delivering the right messages and the right times to each of your customers through our email loyalty automations.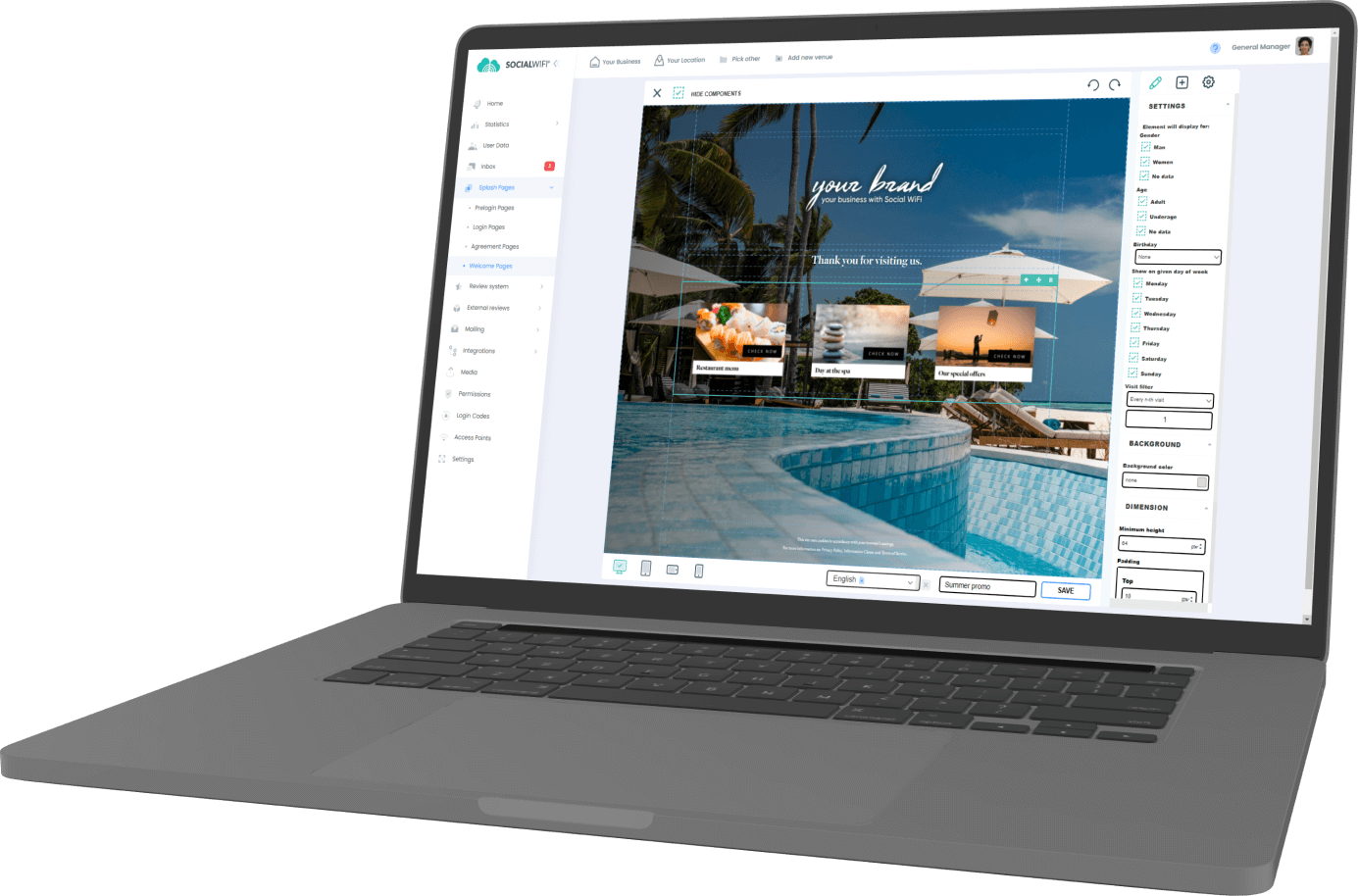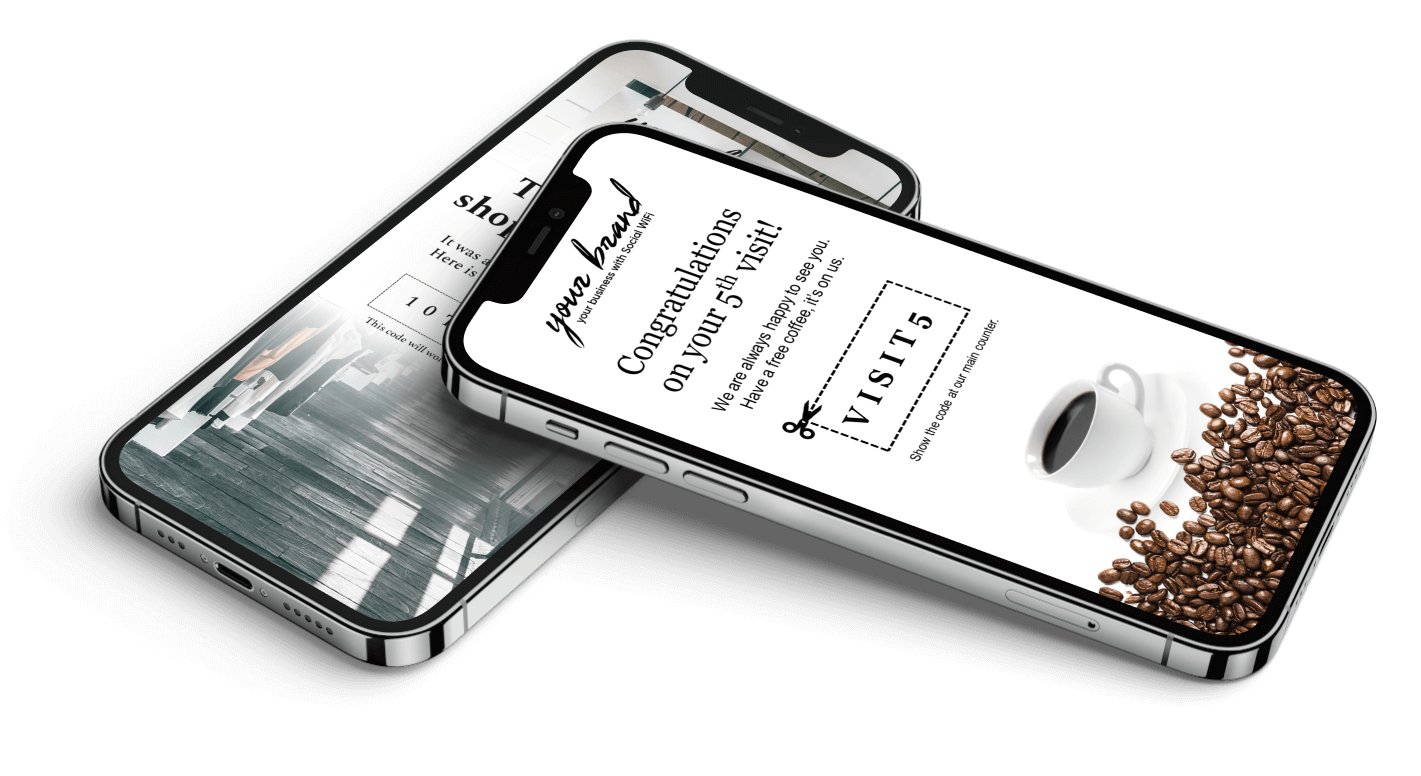 Loyalty Rewards
Customers love to know that they are valued and want to feel special so send them a message when they hit a target number of visits.
Set a rule for their nth visit and we'll send an email designed by you with the messaging that you choose.
Create a set of such campaigns to deepen the relationship the more that they visit.
Win back lost customers
Social WiFi knows if somebody hasn't visited you in so long. If it's too long for you, send them an email to encourage them to come back to you.
Define how many days after a visit you want to send it, and if they haven't been detected on the WiFi in that time, we'll send them your message.
Always be in their mind!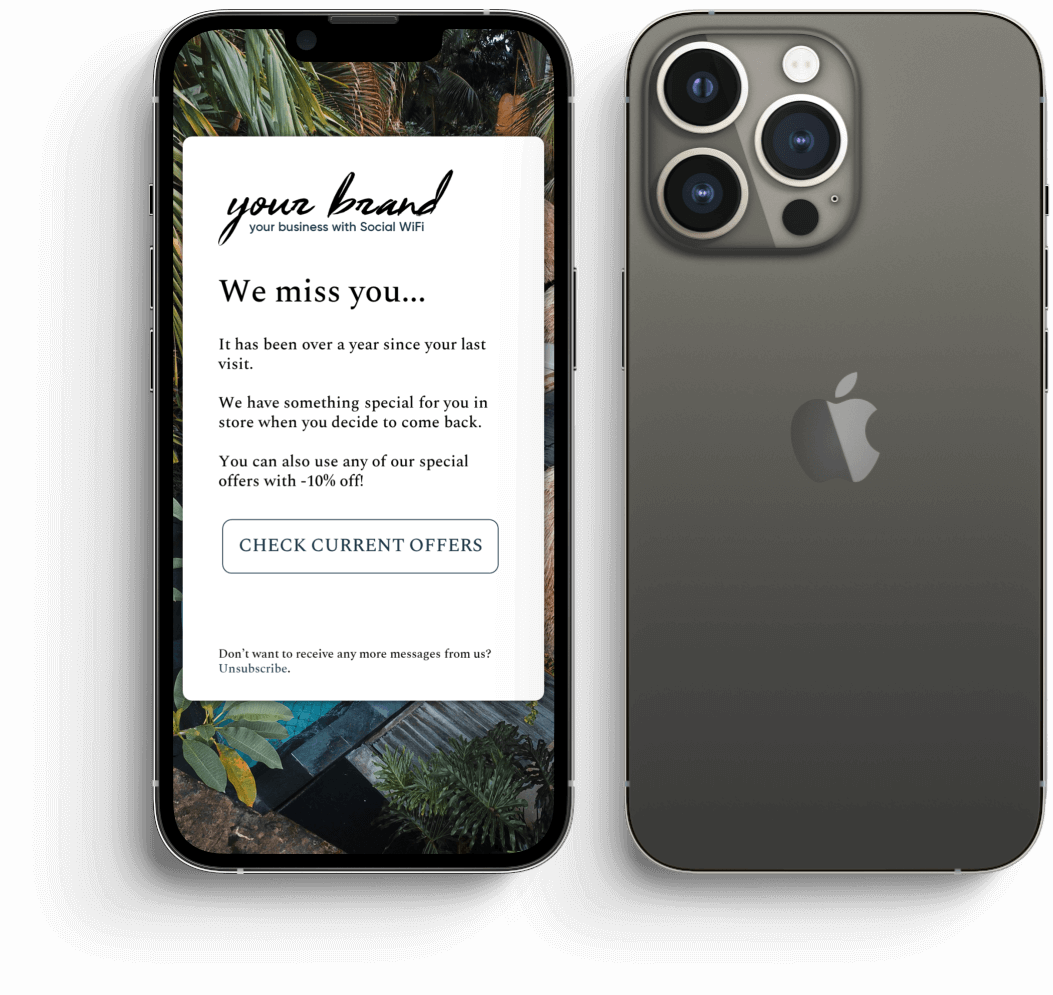 Do more with Social WiFi
Improve your online review scores
Gather more positive reviews from your customers and guests to rise up the rankings in your area.
Automate your targeted email marketing
Send the right marketing messages to the right people at the right time and you'll have better results.
Comply with GDPR and still capture data
Get more people opting in to your communications while also complying with GDPR regulations.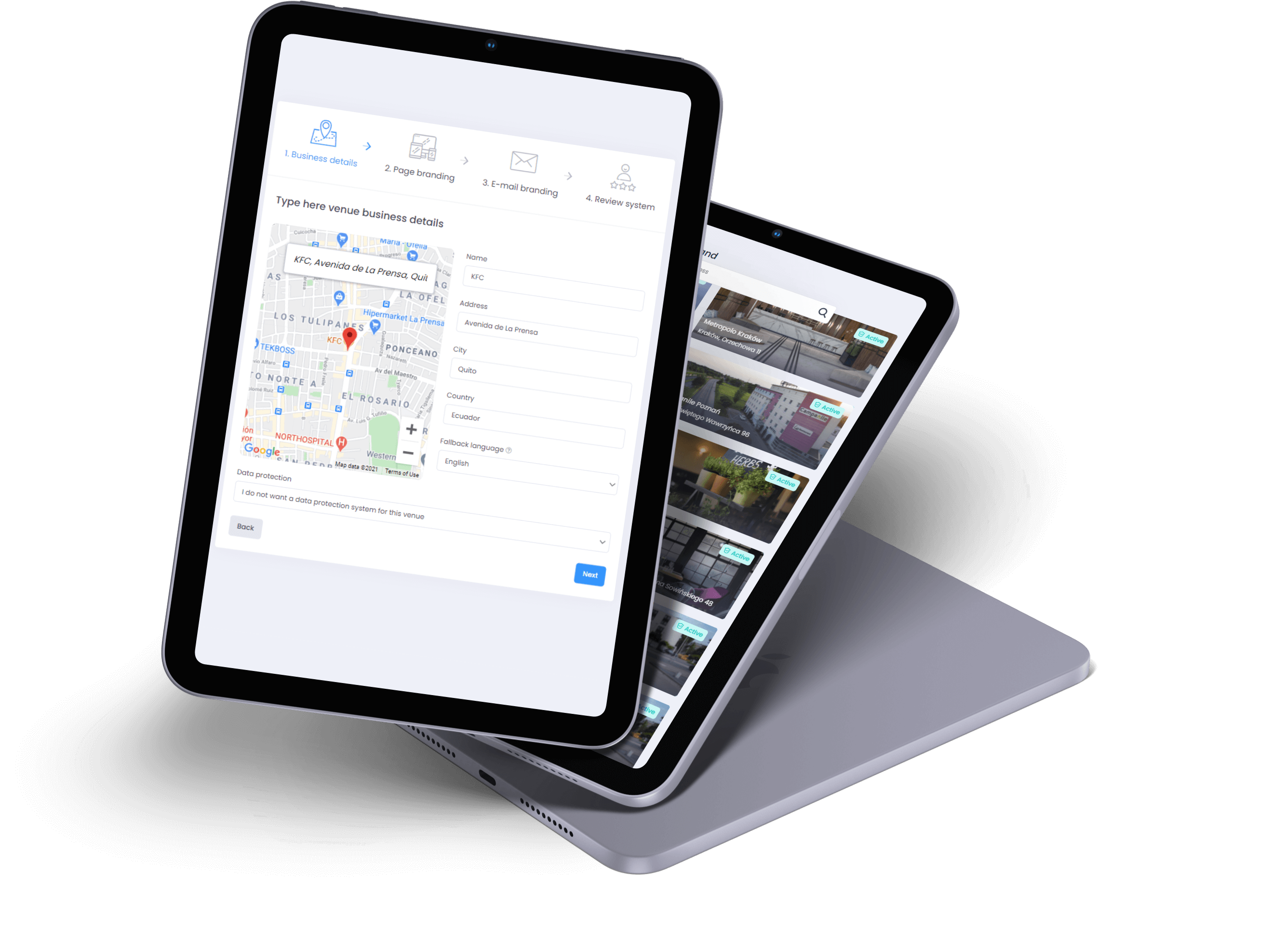 Questions
Common questions
What emails should I send to boost loyalty?
We have many email automation's that you can use, but to specifically drive loyalty, we recommend setting up Welcome Emails, not-seen-in Emails, Birthday Emails and Positive Review Emails. You can set your own time delays and visit counters on each of these to hit people at the right time for you.
Do I need to be a designer to make these emails?
Not at all. Social WiFi has a drag-and-drop email creator, meaning that you can add text, links, artwork very easily and you can arrange everything by clicking and dragging. Our support videos and the team at HQ are also there to help you.
What does a good loyalty email look like?
Often, the content depends on the brand. Some brands like to give away freebies as a reward, but all should be thanking the customer for their continued business. Whatever you choose, make sure its a warm and sincere message, rather than a generic message to all.
Join Social WiFi
Setup isn't difficult. Social WiFi is compatible on most major hardware providers.
It takes minutes and we will be happy to help if needed!
14 days free

Easy setup

Cancel anytime