The Modern Customers - Who, How, And Why
Today's customers are quite different from the ones we encountered in the past. With the rise of internet and information technology, they can easily share their opinions and research alternatives on the go. No wonder then that they require a different approach from businesses.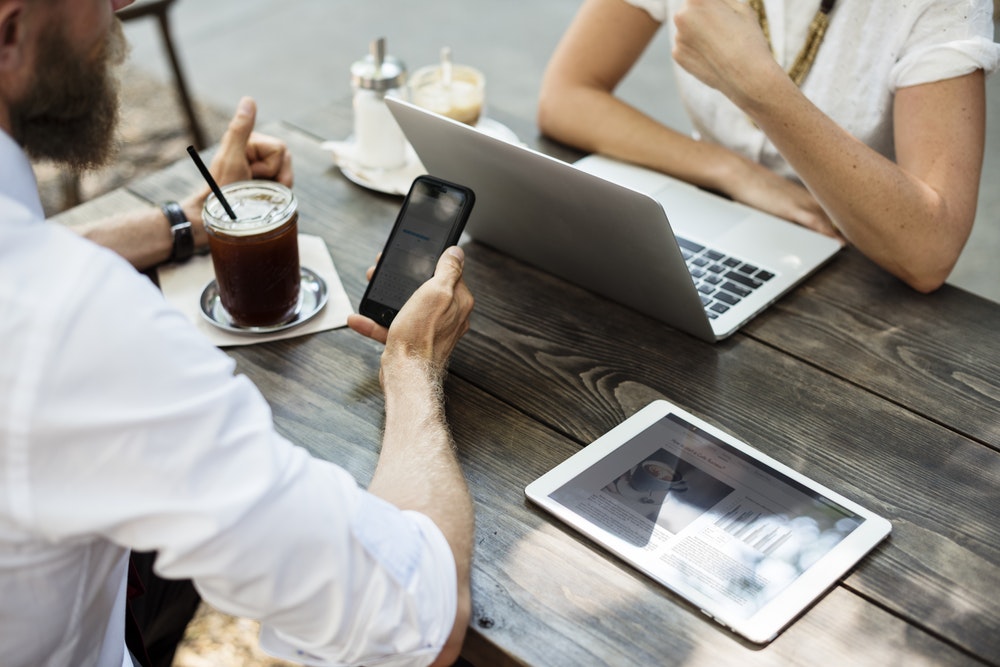 The customers of our times
"Knowledge is power" - this phrase has been true for thousands of years. It is what differentiated those who succeeded in business from those who did not. In today's world, customers hold all the power, with easy access to any details regarding our products, services and prices. If they don't like what they see, there is hardly any reason for them not to look for it elsewhere.
This applies especially to millennials, the generational cohort which has very close ties to technology. However, as opposed to generation Z, which is quite similar in this aspect, they already have significant spending capability - over $200 billion annually in the US alone. This, combined with the fact that they are starting to exceed the Boomers in terms of population, makes them valuable customers that cannot be overlooked.
The way they perceive marketing differs significantly. They are not particularly interested in traditional advertising, in turn preferring transparency and access to information about companies, their mission, and their products. They also prefer to create their image of a brand as a result of first-hand experience rather than hearsay. Businesses need to ensure that they can meet these needs, if they want to retain them as loyal customers.
Today's tech-friendly environment makes it easy to find ways of directly engaging with our visitors. However, it remains important to watch out for how we do it. Millennials have been experiencing flashy ads since they were young. As much as 74% of them spends at least five hours per week with online content, averaging at 25 hours per week. Much of that time is being spent on social media - Snapchat, Instagram, Facebook or Twitter. Seeing advertisement on every available website space effectively desensitized them to traditional forms of marketing.
How to (not) get their attention?
If we want to bring their attention to our products and services, we need to find a better way to do so.
Chevrolet's ad from 2016 clearly demonstrates why assuming that an entire generational audience is uniform will backfire. If you think all millennials are tattooed, bearded and carry a Starbuck's coffee, you're in for a surprise. The cohort is as diverse as it comes, being given different possibilities and different challenges in life. It is very likely that targeting your message to "millennials" will fail. Instead, you should focus on gathering as much data about the people you market to as you can - this way you can make sure that people will be enthusiastic about the content you have to show them.
It's also not nearly enough to simply have a social media account if you want to appeal to younger generations. They certainly help you to convey your message to them, but it needs to be properly formulated if you truly want to receive the amount of attention you expect.
Otherwise, you might run into issues. Targeting is a great strategy, but only as long as it stays away from political and social issues - and even large, experienced brands with large marketing teams tend to make this mistake. Dove, Pepsi, Bud Light and even Amazon made their share of mistakes in this area. Make sure to learn from them.
Another thing you should do your best to avoid is using advertisements that might come across as invasive - popups, rollouts, and flashy ads are probably the worst thing out there. More tech-savvy users are already using ad blocking software, while others will simply close them without a second glance. Simply informing them of a product that might be suited to their needs will likely be enough, given that modern customers do not have a problem with researching a topic further via social media, YouTube, blogs and articles found on Google (chances are, some of you are reading this right now).
Inbound marketing is perfect for this. Millennials have the opinion of not being avid readers, but it couldn't be further from the truth - they simply read information in a different format than we used to back in the days. E-books, videos, guides and instructions are not a problem for them. It's not only about what information they get and how they get them, but also who they get it from. Industry experts and influencers (content creators, bloggers, artists, models…) have significant chance of impacting their decision when it comes to making a purchase.
Why are millennials different from other consumers?
Millennials' interests extend far beyond simply being a consumer. Instead, as many as 42% of them are interested in helping companies they engage with to develop future products and services. They consider themselves to be co-creators, and want to have significant impact on the direction in which the company will be going. Asking your audience to give suggestions regarding your latest creation or having them collaborate to create something can not only strengthen their bond with your company and improve your image, but also yield you new, interesting, and potentially complete ideas.
If you don't think large groups of random people are capable of collaborating on more complex tasks, go ahead and check out the sort of things people managed to complete on Reddit's Place - a blank 1000x1000 pixels canvas, on which each user could fill one pixel with one color every several minutes. Examples of works completed include flags and coats of arms of various countries, portraits and… well… the Mona Lisa.
When it comes to utilizing goods and services, millennials also have a significantly different approach. Instead of paying for owning an item, they are more inclined to pay for being able to access it whenever it becomes necessary. For example, car sharing is significantly cheaper and more convenient than ownership. You can rent a compact car, drive it to the apartment you are moving out of, leave the car, rent a pickup truck, load most of your things and go back. Or take an autonomous, self-driving car to work. Or come back home by one after having a few drinks at a pub with friends.
Clothes are similar in this regard - it is difficult to have an outfit for each occasion, so you get what you need when you need it. Businesses can either charge a one-time rent fee depending on how long the item is in the user's hands, or roll out a subscription-based model which gives you access to an unlimited amount of outfits to choose from for a given period.
Regardless of the strategy you choose to get their attention, it is crucial to realise that as businesses develop, so do customers - and these changes don't always go in the direction we are prepared for. It is our responsibility to adapt to their needs if we want to keep growing. People today have different possibilities and different approach to business and technology than several years ago, not to mention several decades.