5 Steps to Boost Revenue in Your Shops with WiFi
The world changes constantly, becoming more and more unpredictable every year. The same happens with latest trends. Today's competitive market forces business owners to rethink their marketing strategies and ways to reach customers who are less willing to pay attention to conventional ads. As a result, the need to personalize messages sent to customers is becoming a necessity. How to effectively achieve that goal?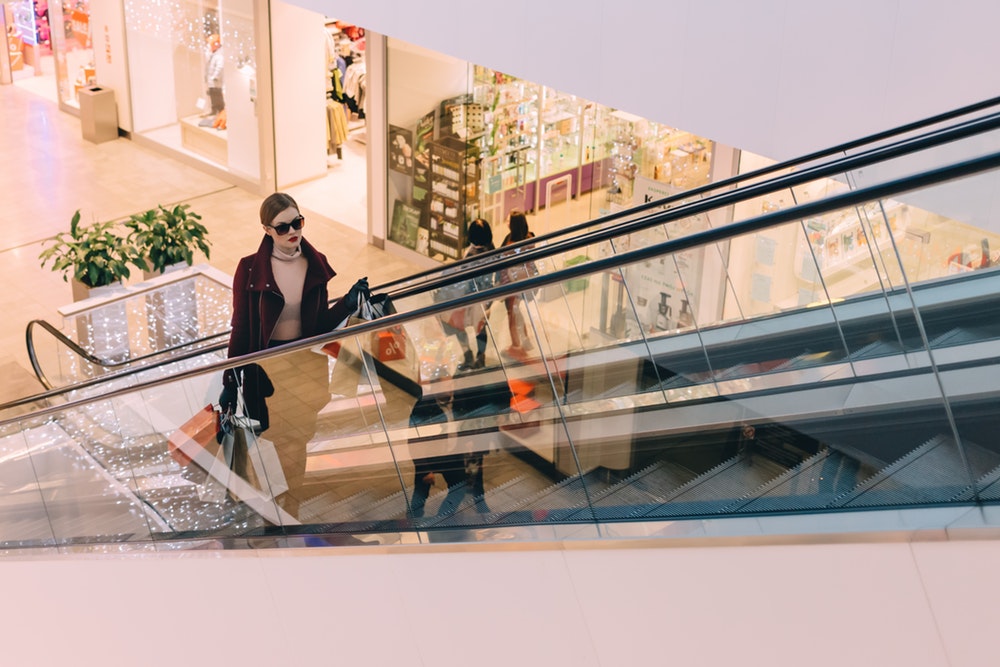 What is the future of advertising?
The needs of the customers constantly evolve, but so does the technology necessary to address them. Over the past few years, mobile devices took the lead as the most rapidly developing area. Currently almost everyone has a smartphone, tablet or similar with access to the internet. More importantly, using them became so intuitive that even children can do it. They became a crucial part of our culture and everyday life. Statistically speaking, smartphone users have them around for roughly 22 hours per day. This is why marketers and business owners should look into the future of advertising with great hope. Potential clients already own the ideal devices that can be used for online marketing, as well as complement their offline strategies.
What is omnichannel marketing?
Recently we've seen the rise of what is called omnichannel marketing. It begs the question - how to use it efficiently?
It's all about communicating with the client. It's not an easy task - doing that right requires you to use the channels that your customers are eager to see, write in a language that suits them best and offer them things they are willing to consider. It's simply impossible without getting some information about potential shoppers first. This is a barrier every business owner has to face at this point. The perfect example of that situation are shopping malls, where the variety of stores and services is so large that it becomes almost impossible to figure why particular individuals visit the venue. The solution to this problem may sound trivial – to implement a WiFi network.
"But why?", you'll ask, understandably. So here are our top 5 reasons to use WiFi in stores and shopping malls:
Getting to know your customers
Tools such as Social WiFi allow you to gather information about the customers in your shop and analyze them in a simple and effective way. As long as you provide WiFi signal with our service, it is possible to check the customers' age, gender, time of visits or even fanpages that particular individual had liked. All of that occurs automatically, and all the data is stored in a database. This kind of information is crucial for creating efficient marketing campaigns, and helps to maintain a more personalized relationship with the customers.
Mystery Shopper Online – save money, gather opinions
Mystery shopper is a practical test of quality of service. It's very effective, but requires preparations and lacks the spontaneity of a regular customer. In addition, every mystery shopper has to be paid for the job, which may affect the results of the survey (and definitely your budget). Our star rating system makes it possible to gather opinions about your services from your clients, as well as respond to their comments and reviews online.
Increasing your revenue and footfall
Providing free WiFi in a store is an additional asset in the struggle to bring customers' attention to your business. Furthermore, research shows that besides the value added as a feature, it can affects your revenue, providing up to a 2% increase. The service makes it possible for you to use any content that you want in order to promote your products and services. For example, in case of shopping malls, it will allow you to advertise the offers of your renters. This helps them increase footfall and makes them more competitive on the market.
Redirecting from online to in-store and back
If your business features both an online and offline store, then you can get even more out of the service. Every time your customer visits a shop and spends a few minutes there, but leaves without making a purchase is bothersome. In addition, it's very likely that after several moments the client won't even remember your offer anymore. With Social WiFi you can use the data you gathered in order to send a reminder to the specified customer with minimal cost and effort. For example, contact only those who spend more than 5 minutes in the store in order to make sure that the people belong to your target group.
Remarketing codes will allow your marketing campaign to be shown to the customers interested in specific offers, and as a result affect the cost of CPC ads. The impact is very significant, and might lower it by as much as a half. All of that makes customers more eager to purchase your product. It's up to you what message you send - whether you'd like to encourage them to shop online or to revisit your brick-and-mortar store, we've got you covered.
Building competitive advantage and customer loyalty
70% of clients have WiFi capable devices, and as many as 50% of them feel more comfortable making a large purchase in-store if WiFi access is available. Providing wireless internet in store becomes a standard. However, only Social WiFi will allow you to stand out and interact with your customers more personally. Loyalty cards are a thing of the past (you can read why here [link]) - instead, use WiFi as a way of recording visits and reward them with gifts or even a "thank you". Simple things are frequently noticed as well. The possibilities are numerous - make good use of them.