Simple Digital Signage System with an Android HDMI Dongle
There is a lot of Digital Signage solutions on the market. Depending on your needs and budget there always will be something available. For a self made simple system we may use an Android HDMI dongle and a bit of WiFi.
Under Digital Signage term (or digital out of home, digital merchandising, narrowcasting) we usually see a display or set of displays showing some content - ads, promotions or informations. Such system can be often found in shops and are a vital part of navigation for airports, train stations and alike - and that's quite simplified.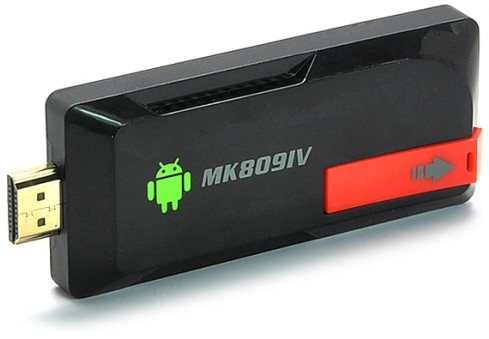 Commercial systems offer a nice management system where we can easily set what is display on the panels. Our self made system will be much simpler. We have to pay for the display (TV, computer display, with HDMI) and a cheap Chinese Android HDMI dongle. Some wireless mouse/keyboard will be handy too.
Connect the HDMI dongle to the display, power it up and you should see standard Android system on your display. Now prepare a webpage that will display the content you want, connect the dongle to a WiFi network and open the webpage - done. To make it look nice some HTML/JS knowledge will be required, but aside of that such basic Digital Signage system is ready.
Such Android system can be also IT-managed. If the dongle is rooted then you can install an SSH server on it and connect remotely to it. You can open an URL in a browser or other Android application from the command line. If the display has a powered USB port - it may be also capable of powering the dongle, which may help remove excessive cables from the design.