Features and benefits of 2.5Gbit Ethernet
With the advancement of network utilization by end users newer standards are needed to handle larger volumes of data. One of such standards is 2.5 and 5 Gigabit Ethernet (2.5GBASE-T and 5GBASE-T).
On the market we have the popular 1 Gbit or even older 100 megabit Ethernet standards. Those can be found in nearly every household or in many if not most venues like malls, hotels and alike. Datacentres are happy with their 10 Gbit or faster standards. When consumer networks reached their throughput an upgrade was needed but for most places upgrading to 10 Gigabit Ethernet is not a financially viable option.
10 Gbit requires a newer standard of cables (Cat 6) as well as quite expensive network equipment. When network wires are hidden in walls or are quite complex and large installation in a venue then replacing all of that would require a lot of time and money. To solve this problem 2.5Gbit and 5Gbit standards were created. They can run on previous generation cables (Cat 5e) and use cheaper devices. In tandem with 2.5Gbit Ethernet we have vendors pushing 2.5Gbit support in PC and laptops as well as support for WiFi 6 and WiFi 6e in mobile devices like smartphones and laptops.
Upgrading to 2.5Gbit or 5Gbit Ethernet network may also be needed to fully support WiFi 6 routers. This new WiFi standard supports much higher speeds and standard 1Gbit can limit achievable throughput or limit some of the new features. Ability to re-use existing installations and just replace the network devices should allow for quick and cheap upgrade paths for venues across the world while providing a better service, that can be essential for users using it for media consumption (like Netflix or YouTube) or game streaming.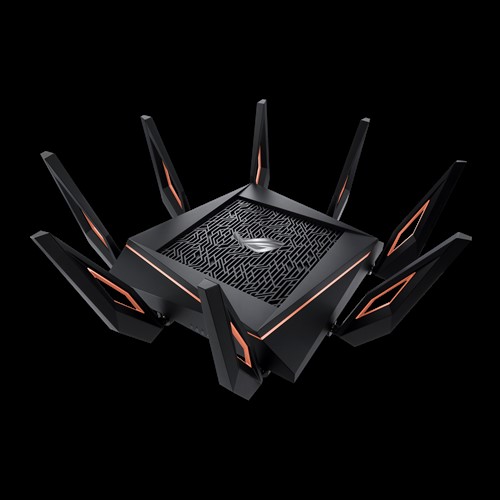 Consumer WiFi 6 routers usually also combine 2.5Gbit connectivity as well as many many many antennas.