5 Technology Trends In 2017
The amount of technology that we already have available is absolutely nuts. It feels just odd how quickly we got used to smartphones - devices that evolved from simple voice calls and text messaging to our mobile centers of communication, information and management in just over a decade. While many might not realise it, multiple technologies are competing right now to achieve the same level of popularity. It's not going to be quick or easy - but it's going to be awesome.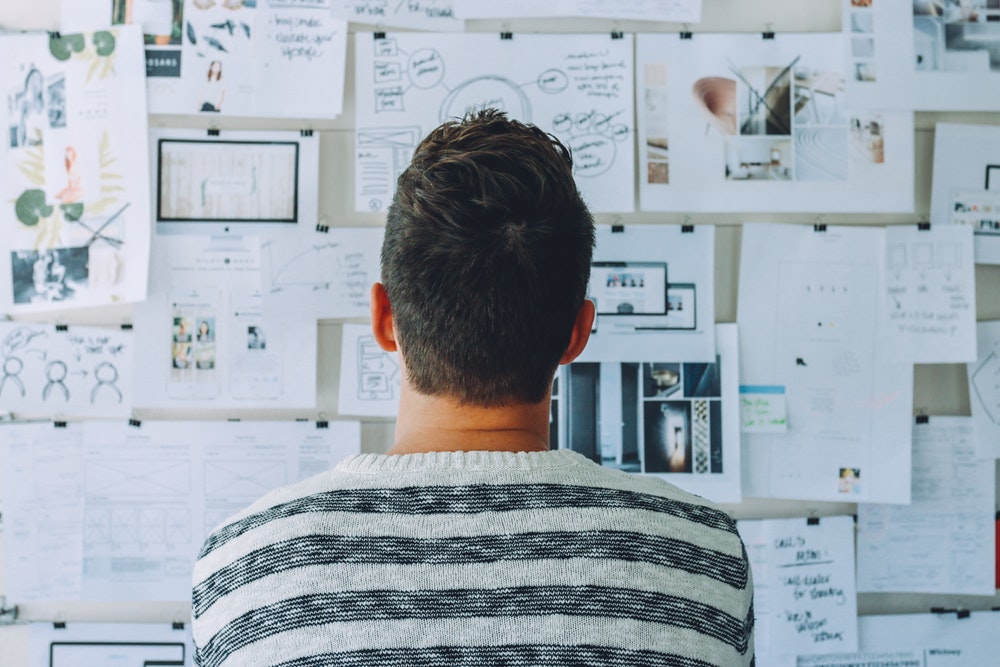 1. Internet of Things
Internet of Things is a concept taken straight from a science-fiction movies. Walk into your house, yell "lights" and watch them turn on. Your fridge automatically ordered your groceries while you were out. Your smartphone allows you to turn off your washer or dryer, and your air conditioning automatically sets up optimal temperature based on the weather detected by your thermometer. It's all already here, so why don't we see it every day?
Well, the problem lies in getting the manufacturers of all the devices in your home network to collaborate. It's no easy task - the market is full of appliances and products, but only few of them are capable of achieving what we just described without much trouble. However, industry giants such as Apple, Amazon and Google are starting to participate in the race for smart technologies, giving us hope to see them develop significantly in 2017 and 2018.
2. Augmented and Virtual Reality
Google Glass was released in 2013, and although the product did not meet with significant market success, it did create the foundations for AR - or Augmented Reality. The idea of adding digital components overlapping with our physical world did not stop there. Just a few years later Pokémon Go came out, quickly conquering the market and providing tons of fun to millions of people (and millions in revenues to businesses on top of it).
We also seem to be ready to adopt new trends, such as VR. Oculus Rift was released in 2016, and several similar products were either released soon or are in development - HTC Vive, PlayStation VR, or Virtuix Omni are just few examples. Multiple games and applications supporting the technology came out since, giving the impression that we are prepared to embrace the concept on a large scale.
3. On-Demand apps and services
Let's be honest - we want to have things, and we want to have them when we want them. Whether it's getting from one place to another, watching a movie, ordering food or even finding a place to stay, there are ways. Multiple services such as Uber or Netflix have emerged on the market, and are currently developing in directions that correspond to our needs. Netflix recently broadened its international offer, while Uber introduced Uber EATS.
Those are the large ones, but there are thousands of similar applications and services that allow us to live much more comfortably. The impact those companies will have on our markets, regulations and everyday lives is yet to be fully seen, but if something is certain - it's definitely change.
4. Automation
While services such as marketing automation and CRMs are probably already well known and commonly used (and they're not going away, don't worry), the technology extends significantly beyond them. With the development of robotics and artificial intelligence, we are slowly but steadily getting to the point where an increasing number of jobs currently performed by humans will be substituted by machines.
Although this might lead to additional productivity benefits, there are multiple related issues on a global scale that both businesses and societies will need to deal with as a consequence. Even developments such as driverless cars are creating heated debates relating to their safety and using them along normal vehicles.
5. Combining the real and digital world
Technology became one of the primary means of our interaction with the world. We look up information about the products we want to purchase, order items online and compare prices constantly. However, the process does not stop here. Online-first companies take a more physical approach, as can be seen by Amazon deciding to introduce its Dash Buttons, while devices such as 3D printers create physical objects based on digital blueprints.
While it's not possible to determine with full certainty which ones of the currently present technologies are going to become the most influential ones in the coming times, it is certain that each of them will to some extent change the way we function in the world. The next several years will be crucial in showing us what we should expect - although we strongly believe that each of the above 5 has great potential for changing the way we live.