Powerful customer marketing tools for bars & restaurants
Find out why Social WiFi is so popular with cafes, bars and restaurants, and how we bring them more new and returning customers.
See how simple it is to use and how much impact it can bring.
Data, reviews and marketing, all in one system
Don't take our word for it
Read what one of the largest breweries in the USA has to say.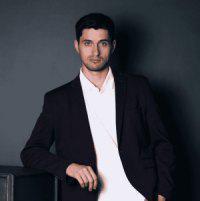 Social WiFi has helped us to create a quality and consistent brand experience across multiple platforms for our guests at the brewery and after their visit. They have helped us to remain top of mind as we follow up and share our story.
Robert Stockdale
Marketing Director
Highland Brewing
Reward loyalty
Send an email on the visit number of your choice. Reward their repeated business.
Welcome new customers
Say hello to your customers on their first visit. Make them feel welcome.
Invite for birthdays
Send emails before and on their birthday so that they choose you for their celebration.
Email Automations that just work
Winning customers is important, but you don't want to spend half your time doing marketing, so we've built the tools to save you as much time as possible.
Set up powerful automation's that deliver the right message at the right time.
Win back lost customers
Increase revenue by emailing the customers who haven't come back after so long.
Follow up after visit
Say goodbye while boosting loyalty and incentivising them to come again.
Gather feedback
Follow up after their visit and post the positive feedback online.
Positive Online Reviews
Win new customers by sitting higher in the local rankings on popular review sites.
Watch how Social WiFi wins your more positive reviews online and keeps negative feedback offline, protecting your reputation.
Join Social WiFi
Setup isn't difficult. Social WiFi is compatible on most major hardware providers.
It takes minutes and we will be happy to help if needed!
14 days free

Easy setup

Cancel anytime