Overcoming the pandemic with the Russell Boutique Hotel
Boutique hotels always offer something different and The Russell in Nashville, Tennessee certainly provides a guest experience like no other.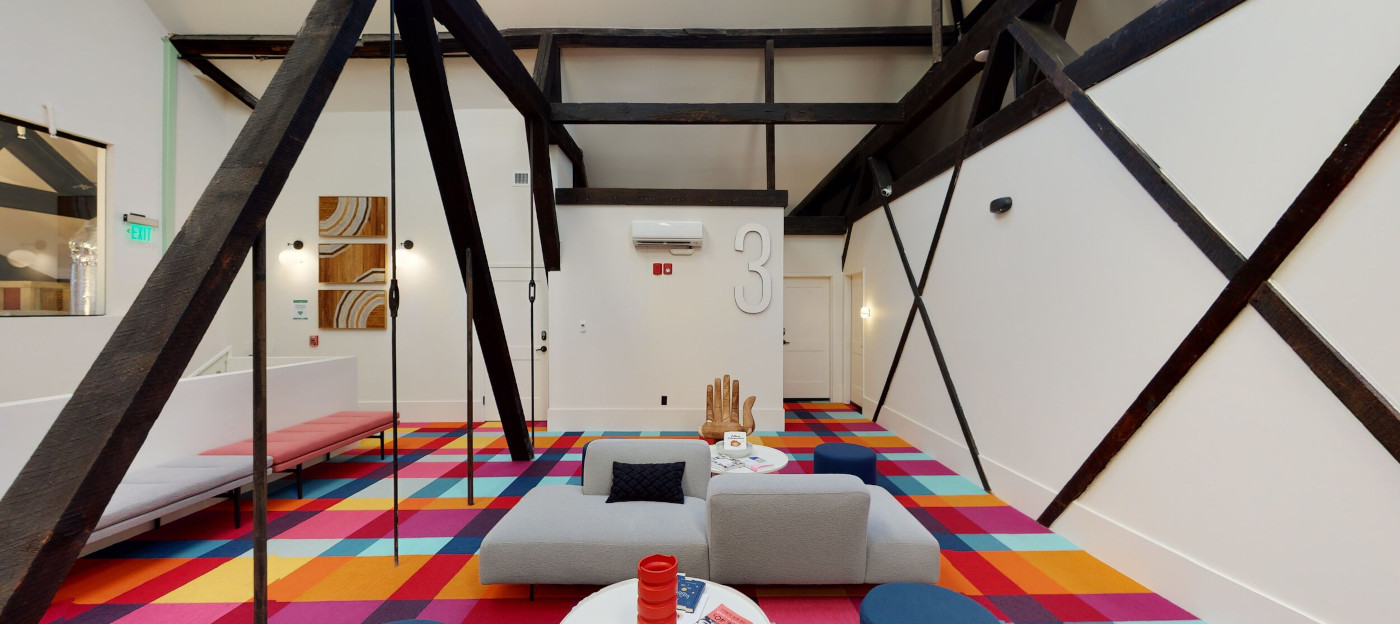 About
A technology driven, concierge-less boutique hotel in the heart of east Nashville.
Background
The Russell is described as the most unique boutique hotel in Nashville and is located within a 115-year-old church. The area was also described by Vogue as "Nashville's Coolest Neighbourhood". The chances to work with such unique and cool businesses always jump out to the teamat Social WiFi.
As a relatively small boutique hotel, consisting of 23 rooms, the owners have been cautious to keep as many of the original features of the church as possible. To them, these add to the guests experience and the ambience of the hotel.
With rooms curated by well known designers, the pressure was on for Social WiFi to deliver a WiFi system that would not take anything away from the guest experience.
The Challenge
As already mentioned, huge effort has gone into creating a unique guest experience with utmost focus on original features. Lorena Duknic, General Manager of The Russell wanted this to feature on the WiFi login process, as she was aware of our branding potential.
Because the WiFi is one of the first things that a guest uses after checking in, Lorena did not want any problems that could put any negative marks in the guests mind about their visit. It must be easy to use, reliable and look on point with the brand.
Lorena's main goal was to gather more guest email addresses in order for more marketing follow up in the future. She was contacting in late May 2020, as the first lockdowns were coming to an end, and she understood how important it would be gather this data in order to boost occupancy in a competitive mid-pandemic world.
The Solution
Throughout May and June of 2020, we spoke numerous times and prepared as much as possible for the reopening of The Russell. It was very nice to work with a business that despite the problems of pandemic lockdown, was planning for the future and implementing systems that would help their business grow.
We quickly agreed on a branding scheme that took photography from the 19th century church and matched this with their logo and colour schemes. This created a strong association between the hotel and where the user would be sharing their personal data to.
A simple data gathering solution was implemented with just Facebook login and a manual form that just asked for the users email address, which we then verified.
Although it wasn't part of the original enquiry, Lorena was impressed with Social WiFi's review gathering a management function, which was included in the standard license fee. Gathering more feedback and online reviews naturally appealed to her and so we designed emails and landing pages for gathering feedback and handling where it should point to.
The Result
The Russell reopened in early August 2020, at which point Social WiFi was launched. Since then, over 1,600 email addresses have been gathered for the purpose of remarketing to known guests so that they will hopefully return again in the future. What was striking was the response to the post-visit review email. 38% of people responded, far above the typical amount, and they resounding in their feelings about the hotel. An average score of 4.8 is phenomenal and one of the highest that we've seen at Social WiFi. Guests which left a review of 4 stars and above were asked to go one step further and leave a comment on TripAdvisor or Facebook. The management team at The Russell were so pleased that they have since rolled out the Social WiFi service to their two new hotels, 506 Lofts and The Gallatin, so that these can also benefit from the data gathering and review management that we provided before.
Social WiFi has made our marketing efforts stronger by helping us collect thousands of email addresses! Since our partnership, our numbers have tripled and guests have had an easy access to fast and reliable internet. We were able to customize Social WiFi landing pages to keep them true to the brand.

This has been a phenomenal investment and an extremely important piece for our marketing strategy as we are now able to use these email addresses and create email campaigns and ads that are specifically geared towards our true audience. Working with the Social WiFi team has been beyond amazing and we are truly grateful for this partnership!
Join Social WiFi
Setup isn't difficult. Social WiFi is compatible on most major hardware providers.
It takes minutes and we will be happy to help if needed!
14 days free

Easy setup

Cancel anytime