Brisbane Airtrain drives engagement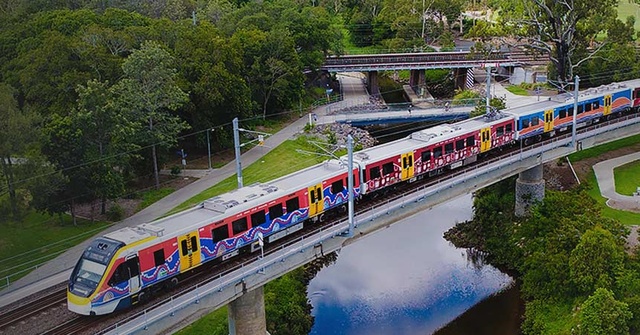 Background
Marketed as the fastest way between Brisbane Airport and the City Centre, Brisbane Airtrain transports thousands of passengers every day. As the majority of passengers arrive at the Brisbane International Airport with no mobile roaming coverage, one of their first tasks is to get online and therefore connect to WiFi.
Brisbane Airtrain was offering free WiFi for their passengers but sought a better solution for the customer experience and a solution would generate return on investment.
+27%
increase in Google score
The Challenge
One of the biggest concerns for Abbey Blanchfield, Marketing and Sales Manager at Brisbane Airtrain was the sheer volume of users and email addresses that would be captured and finding an appropriate pricing structure that would deliver return on investment. Our first interaction was about the ability to capture a significant amount of data across multiple locations.
Ms Blanchfield was pleased to learn that there would be a flat fee for the business regardless of the usage. That said, the amount of usage did take us by surprise.
Airtrain also wanted to gather more information about their passengers in order to improve the customer experience and reconnect with them through other marketing channels.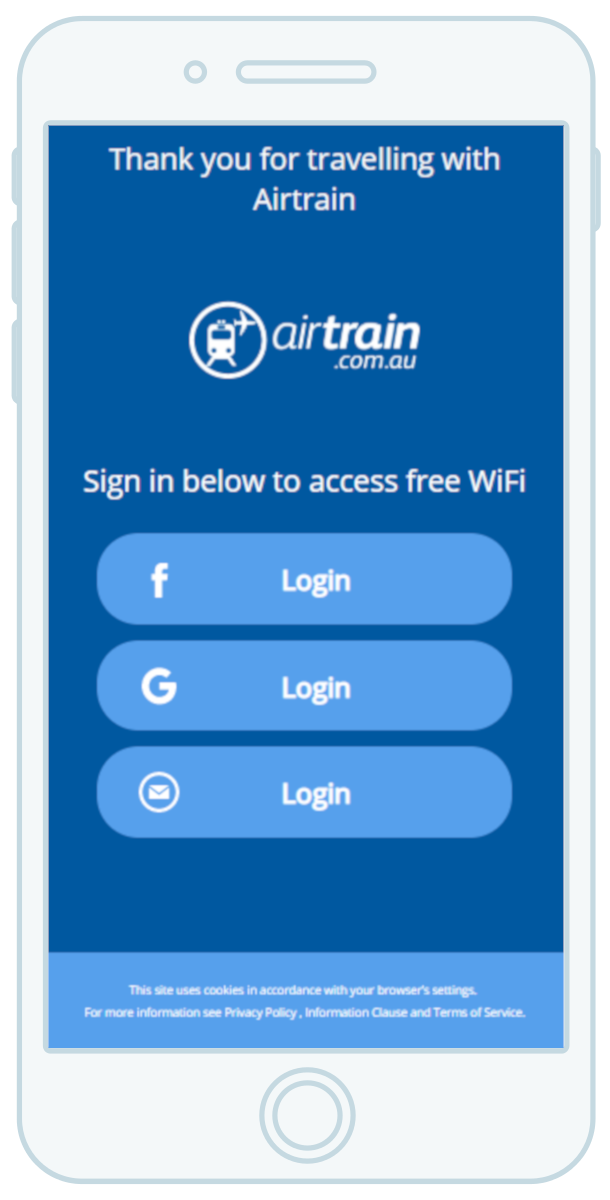 The Solution
After a quick conversation with their IT partners, it became clear that we would be able to implement Social WiFi on their existing Ubiquiti Unifi Cloudkey. After some optimisation work, Ms Blanchfield and the team had a fully branded login system, which seemingly gave users the confidence to share the details with the company.
The Social WiFi software has significantly increased our understanding of customer patterns, delivered a more consistent branding experience for customers and enabled Airtrain the opportunity to re-engage with customers whose data was previously unavailable.

- Abbey Blanchfield, Marketing and Sales Manager of Brisbane Airtrain
The Result
Airtrain is able to access the user data any time and run an export of all the gathered data on a daily-basis to add to their other marketing tools.
Social WiFi also sent branded review requests to all WiFi users to gain their feedback on their travelling experience. Users leaving a positive review of 4 stars and above were requested to post the review on Google.
First Google review – 6 Years Ago
Total reviews to November 2018 – 47 (<1 per month)
Total reviews in 3 months with Social WiFi – 24 (8 per month)
The option to send communications from Social WiFi was not used in this case in an effort to unify all communication channels.