Social WiFi Takes the Global Stage at Two Key Trade Shows
Social WiFi isn't just about connecting devices; it's about connecting people. From our headquarters in Poland, we've been bridging gaps and breaking down barriers for over a decade, delivering top-notch WiFi Marketing services to clients in more than 80 countries. This summer, our journey took us to two bustling trade shows in Latin America, where we had the chance to share, learn, and connect with like-minded tech enthusiasts. Here's what unfolded.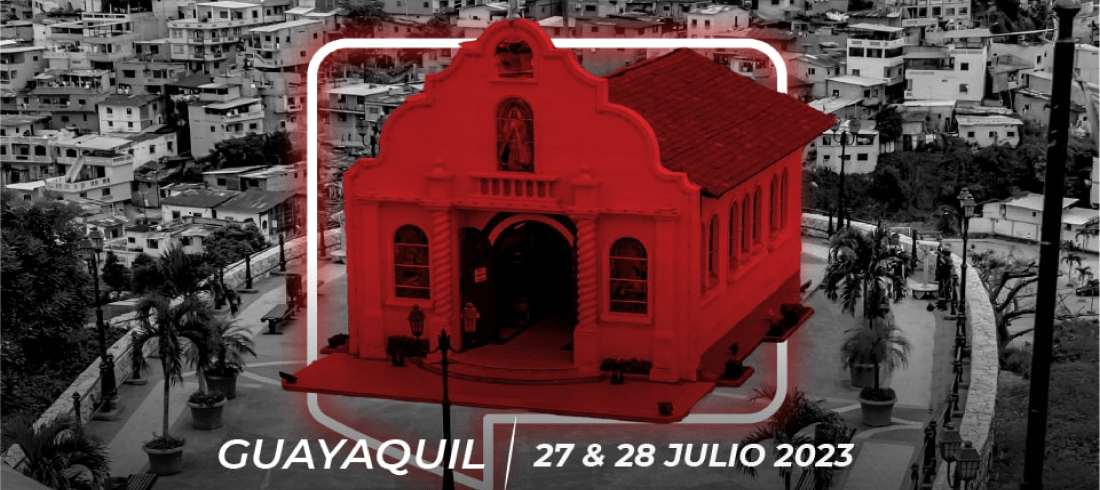 Webcongress Guayaquil: A Spotlight on Innovation (27-28 July)
Located in the vibrant city of Guayaquil, Ecuador, Webcongress Guayaquil opened its doors to over 5,000 technology enthusiasts, industry leaders, and startups. Social WiFi's presence was strategic, with a significant client base in Ecuador, and the event provided an excellent opportunity to meet existing clients and potential partners.
Webcongress Latam: Bridging Technology Across Latin America (3-4 August)
The momentum continued at Webcongress Latam in Bogota, Colombia, another region where Social WiFi enjoys a substantial client base. It was not just about showcasing innovative WiFi Marketing services but also about building relationships on the fringes of the event and raising awareness of Social WiFi in these vital markets.
CEO Paul Webster, reflecting on the experience, stated, "Attending these events was not just about showcasing our technology but about connecting with our existing clients in Colombia and Ecuador and reaching out to new potential partners. We believe these interactions will play a crucial role in expanding our footprint in Latin America."
Future Endeavors: More Connections, More Innovation
Social WiFi's commitment to innovation doesn't stop here. The B2B Marketing Expo in Los Angeles is scheduled for 20-21 September, followed by the Future Tech Event in Muscat, Oman on 27-28 November. Moreover, Social WiFi plans to continue supporting the Webcongress roadshow, attending more of their global events.
A Strong Footprint in Latin America and Beyond
The participation in Webcongress Guayaquil and Webcongress Latam underscores Social WiFi's strategic outreach and dedication to fostering innovation and technological growth. These events were an opportunity to connect with clients, forge new relationships, and spread the word about Social WiFi's unique offerings.
As the world of technology keeps evolving, so does Social WiFi. These trade shows were just a glimpse of the strides the company is making in connecting the world, one WiFi network at a time. With plans to exhibit at even more events in 2023, Social WiFi continues to inspire, lead, and expand its global reach.
Join Social WiFi
Setup isn't difficult. Social WiFi is compatible on most major hardware providers.
It takes minutes and we will be happy to help if needed!
14 days free

Easy setup

Cancel anytime