Social WiFi open new Colombian office in Bogotá
Following years of growth in the Latin American market, Social WiFi today announce the opening of a new office in Bogotá, Colombia. This new office will serve as the main hub for the Social WiFi sales and support operation in the region, supported by our office in Guayaquil in Ecuador.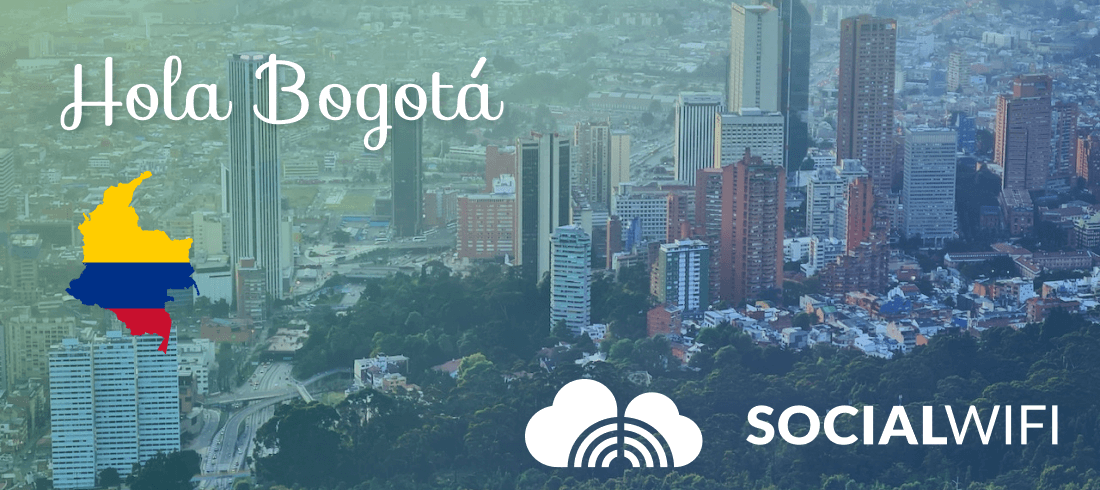 Commitment to LATAM
With over 3,000 businesses serviced in the region and significant growth since the Covid-19 pandemic, the decision was made to invest further in the region and create a regional hub in the bustling city of Bogotá. Colombia in particular has been a big growth market for Social WiFi, but the city is also remarkably well connected to the rest of the region.
Continuity
The Commercial Director for LATAM, Mario Ramos, has relocated and will lead the office and team in Bogotá meaning that clients and partners can expect continuity from Social WiFi and the key personnel that they are used to dealing with. In the coming weeks, further appointments can be expected to support the operation from Bogotá.
"This decision was made a long time ago, but putting feet on the ground takes time, especiually when ensuring that clients and partners experience no drop in the standards we expect. We considered Bogotá and Mexico City for this move, but Bogotá was the location we chose in the end. I am looking forward to travelling to LATAM later in 2023 and meeting the new team and our clients there" said Paul Webster, CEO of Social WiFi.
Be the best
Strategically, Social WiFi wants to continue to bring American standards of product and service to the Latin American market. Their commitment to best-in-class service and functions is not limited to the highest value markets, but by giving developing markets the same tools that the powerhouse nations benefit from will be crucial to the growth of Social WiFi.
WiFi usage is extremely high in Latin America as mobile data plans are still high and coverage can be unreliable. Hospitality and Retail businesses need to build CRM's, deliver marketing content and gather online reviews to thrive in competitive markets. All of this and more is possible with Social WiFi
Social WiFi in LATAM
With clients in 16 countries in Central and South America, Social WiFi has a wide Partner Network and even wider base of customers, from small fast-food restaurants, to huge shopping malls, to football stadia. Social WiFi is a global leader in WiFi Marketing technology and will celebrate its 10th birthday in May 2023.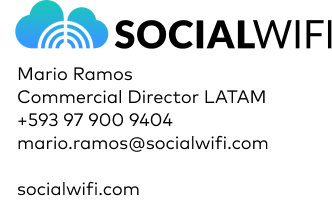 Join Social WiFi
Setup isn't difficult. Social WiFi is compatible on most major hardware providers.
It takes minutes and we will be happy to help if needed!
14 days free

Easy setup

Cancel anytime