Shopping center of the 21st century: six marketing must-haves
Technological progress causes enormous changes all around the world. We are currently in the stage of the fastest IT technology development in history. The real world combines with the virtual one, and entrepreneurs have to follow the changes. Today we will describe six tools essential for marketing specialists of the 21st century in shopping centers and large stores.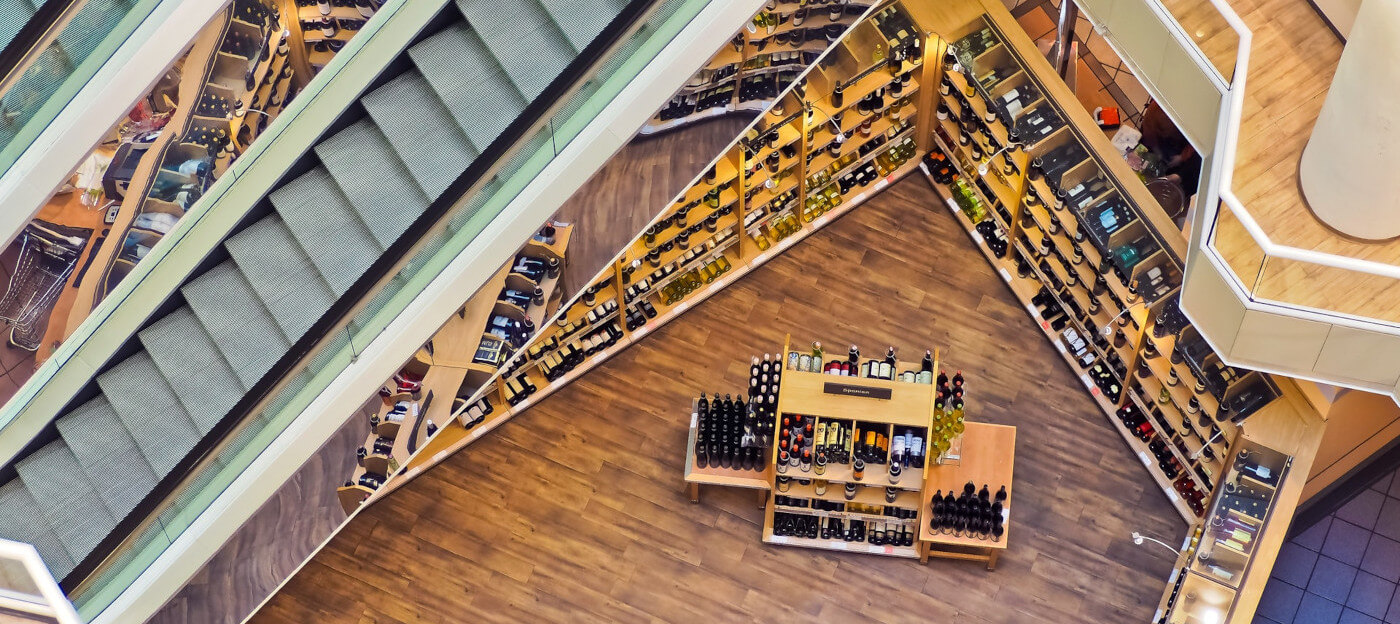 Website – clear and communicative
It is obvious that today everything needs a website, shopping centers even more so. It is less clear what should be located at the site and what should it look like. It is no longer sufficient to simply post information about opening hours and latest promotions. The website should act as a guide to the shops, but also be functional and simple. Latest trends indicate tile-based build with elaborated search function, as modern internet users prefer to search for materials on their own rather than only read what the main page has to offer. Clear and readable center's map is very important, perhaps even with a virtual tour. Directions on how to arrive on spot are also a requirement. It is a good idea to invest in multimedia, given that short videos might reach a larger amount of people than sheer text. Naturally the website should be integrated with social media channels, but more on that later. What should be avoided is overwhelming visitors with excessive amounts of communicates and articles, at least on the main page. All news should be posted to a dedicated subsection of the website or a cleverly integrated blog.
Blog often, but smart
The blog is the place where all news about the center should be posted, e.g. new stores appearing, or events that are planned in the next few days. In order to do that, the center should establish a cooperation with a PR agency. Watch out! A blog might also be a perfect Google positioning tool. However, in order to see its effects it is necessary to post regularly. Positioning is one thing, but many communicates can be extended by using blogs. Many places decide to post about fashion or new technologies in order to reflect the offer of the shops that are situated inside of them. Therefore the blog is not only a place where we choose topics or a positioning tool, but also a way to increase our clients' knowledge.
Good WiFi is Smart WiFi
In the digital era not sharing Wi-Fi to customers is simply a crime. However, it is also worth to make sure that Wi-Fi brings us additional benefits. In short, it is important to be able to impact people who log into it and maintain direct contact with them. Such features are offered by Social WiFi, which is one of the first companies to experiment with utilizing accessible shared Wi-Fi network for marketing purposes. Thanks to Social WiFi it is possible to interact with the center's customers. They will see a welcome screen integrated with social media channels and leave their email addresses during login. Those information might then be used during mailings that are targeted specifically at people who actually visit the premises. Thus, the center might send certain communicates, as well as receive information back with star rating system and surveys, which help the manager learn what the clients think about the center or particular stores. Such an interaction allows us to easily eliminate various mistakes that we did not previously know about. This kind of solutions is attracting popularity around the world, in places where interactive marketing tools become a new standard in HoReCa sector as well as shopping centers.
Mailings – keep them interesting
Mailings are one of the simplest ways to inform potential customers about changes or promotions. They take little time, but can truly bring measurable results. However, there are a few factors that go into successful mailings. Firstly we need a database of email addresses of our current or potential customers. Secondly, an attractive title and concise content are a must-have. How to acquire an email database? The customers frequently give them on their own, while e.g. accepting the terms of agreement of a promotion. Another way is to use the smart Wi-Fi which we mentioned above.
Screens – bring attention first
Screens begin to play more and more important roles. According to studies, ¼ of customers shop according to the ads they have witnessed in the center itself, while the most noticeable are the ones displayed on the screens. Close to stairs, in the elevators, in parking areas – small 1 meter or monumental 12 meter screens get attention of the visitors. Choice of size and placement are arbitrary, but completely giving them up leaves us behind our competition. While speaking about using screens for marketing, we begin to think about smartphones. In today's world it is possible to display communicates and ads on various devices.
Social Media Agencies = professionality
10 years ago convincing someone to that social media communication is important was not an easy task. Nowadays everyone knows it by heart. Some may claim that social media doesn't sell, but various studies show something completely different. Statistical Facebook, Instagram or Snapchat user does not purchase a product immediately after noticing a communicate, but frequently begins to acquire knowledge about the product in order to make an informed decision.
If you think social media is not that relevant, then reconsider, because numbers do not lie. Twitter has been the leader of decision making rankings in the electronics sector for years. 58% of Facebook users believes that becoming a fan of a given brand gives them knowledge about its offer and promotions, which frequently translates into their shopping decisions. 72% of internet users trusts opinions posted on social media, while 32,5% of women believes that their decisions are affected by offers they have noticed on Facebook. Finally, over 40% of people believe that a blogger that they like only gives them good shopping advices.
How to successfully lead your channel communication? There are two ways to do it: either hire a social media specialist, or use an agency which will conduct those services for you. We recommend the latter option, because no person will substitute a team of people who have worked there for years. Besides, agencies tend to have various contacts that can promote fanpages, YouTube channels or Instagram profiles by using famous bloggers or vlogers or other large Facebook profiles. The third advantage of using an agency is its cost, which frequently can cost less than a salary of an employee with additional taxes.
Join Social WiFi
Setup isn't difficult. Social WiFi is compatible on most major hardware providers.
It takes minutes and we will be happy to help if needed!
14 days free

Easy setup

Cancel anytime