The conference season is coming - Discover the key to success
The conference season is one of the most important periods for conference hotels, accompanied by increased guest traffic and the organization of various types of business events. However, there is a significant number of potential guests that the hotel does not know and has not yet made direct contact with. Using this season as an opportunity to collect contact information such as email addresses and dates of birth from unknown guests can be a key element in achieving success and increasing your property's future potential.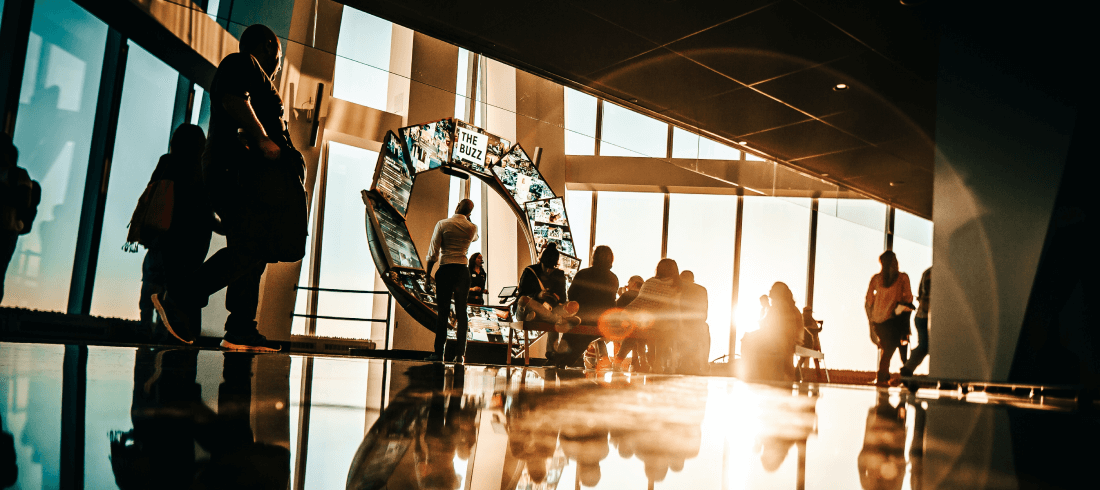 In a period of increased competition, acquiring a new customer can be costly and time-consuming. This is why building loyalty with existing guests is so important. Regular contact, offers tailored to their preferences and an individual approach will make them more likely to return to the same facility instead of looking for alternative solutions.
We invite you to discover the benefits of collecting data from potential guests and how important high season is for conference hotels.
1. A treasury of potential guests
The high season for conference hotels attracts numerous companies, institutions, as well as individuals who come to various types of conferences, training sessions, seminars and business events. However, there is also a group of people who come to the region for other reasons, not necessarily related to specific events at the facility. Collecting contact information from these guests can open up new perspectives, giving you a chance to engage with them later and convince them to choose the hotel on their next visit.
2. Ability to build relationships
Having the contact details of guests who have previously visited the hotel allows you to maintain a long-term relationship with them. By regularly sending information about new products, promotions or special offers, the hotel can gain their trust and interest. Building relationships with customers translates into greater loyalty and the chance that they will choose the same facility on subsequent stays in the area.
3. Service personalization
Having data such as date of birth allows us to tailor services and offers to the needs of individual guests. By sending them personalized birthday wishes or special offers for their holiday, the hotel can provide them with a unique experience that will be associated with positive memories of their stay.
4. Marketing strategy optimization
By collecting data from potential guests, a conference hotel can analyze its target market more thoroughly. The information obtained will help you understand the preferences and expectations of guests and allow you to adjust your marketing strategy to attract more customers and increase profits.
5. Building a base of loyal customers
A well-managed database of potential guests can become the basis for building a database of loyal customers. Regular contact, personalized offers and high quality of service affect the bond between the hotel and guests, which can translate into long-term loyalty and recommendations among friends and associates.
Summary
The upcoming season for conference hotels is a great opportunity to expand the base of potential guests by collecting data. A treasury of customer information will allow you to build relationships, personalize offers and optimize your marketing strategy. Building relationships with customers who visited the hotel during the conference season can also bring benefits during periods of lower occupancy. Satisfied guests are more likely to recommend the property to friends and colleagues, which contributes to increasing brand awareness and reputation of the hotel. This may translate into a greater number of bookings also in the off-season.
The conclusion is clear - activities related to the collection of contact details and information about guests are a key element in increasing the competitiveness of conference hotels during the high season. Personalization, customer loyalty, effective marketing and building brand awareness are elements that together make up the key to success in both the short and long term.
If you are looking for a tool that will enable you and your hotel to implement the above ideas, please contact us.
Join Social WiFi
Setup isn't difficult. Social WiFi is compatible on most major hardware providers.
It takes minutes and we will be happy to help if needed!
14 days free

Easy setup

Cancel anytime