Definition of WiFi marketing
WiFi marketing is the part of marketing that uses the WiFi channel to drive its own communication with the customer or that of its business partners.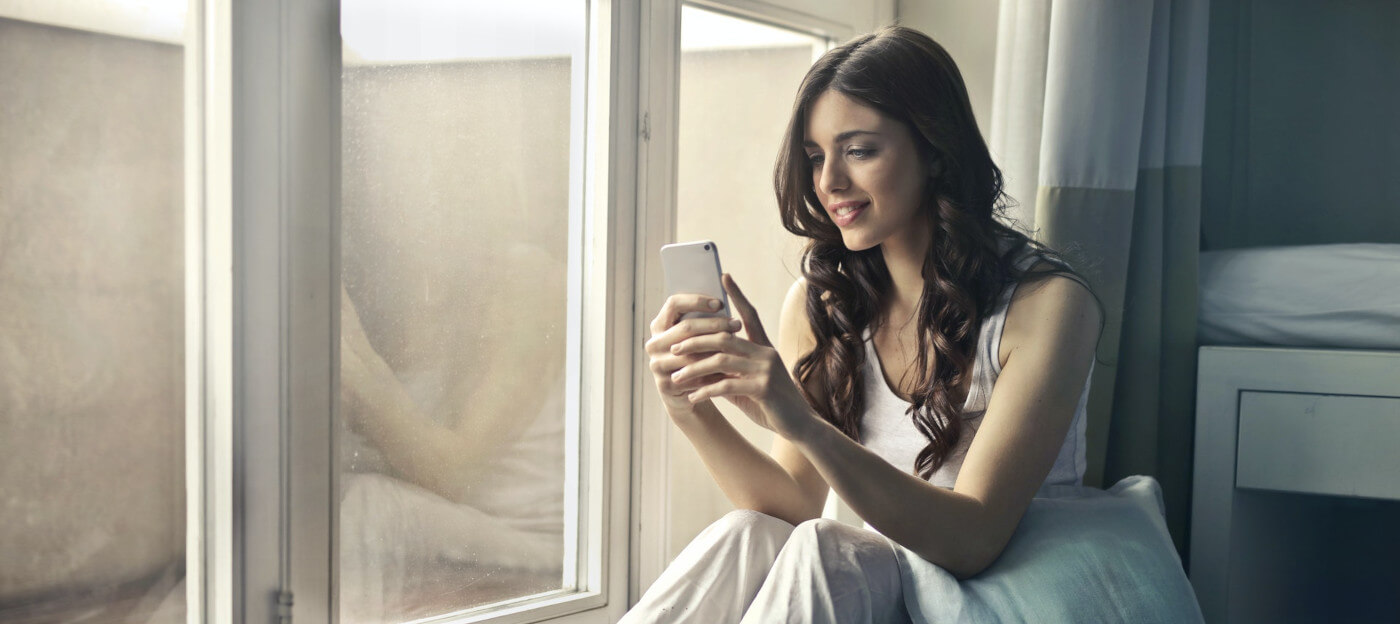 WiFi has 3 key features:
Popularity
Nearly 80% of mobile data transfer globally is sent via WiFi.
University
100% of smartphones can connect to WiFi and 70% of smartphone users have WiFi always on.
Mobile
More than 90% of devices that connect to WiFi are mobile.
WiFi marketing gives you the opportunity to use WiFi for your own marketing and sales communication. Thanks to integration with social media, e-mail marketing systems, marketing automation, opinion-forming websites, mobile applications, WiFi marketing platforms allow you to effectively use the mass-available WiFi channel.
WiFi marketing instead of WiFi advertising
The WiFi channel is most effectively used in the case of businesses that provide WiFi to their customers and thus conduct their own communication or communication for their partners or tenants, e.g. in a shopping center. It is much more difficult to find a justification for selling WiFi space to third parties, while, for example, a laptop manufacturer can promote itself in a shopping mall. In this case, instead of engaging customers in offline shopping, we encourage them to shop online, thereby reducing turnover.
WiFi marketing in 4 steps
A customer located in the vicinity of a shop, hotel, restaurant or city hall, sees stands and stickers that inform him about free WiFi.
After selecting a specific network, it goes to the login process, which takes place using an e-mail address or social media such as: Facebook, Google, LinkedIn, Instagram or Twitter.
He sees a welcome page integrated with his Facebook profile, which can be used to communicate promotions in real time, inform about events, attractions, or encourage activity in social media.
At the end of a visit, e.g. in a store or hotel, customers can receive automatic messages regarding the level of satisfaction, questions about the quality of service and after-sales messages.
WiFi in the service of the marketer
By using login data to a secured WiFi network, the marketer gains access to key demographic data such as gender, age and information about interests and purchase history. This allows you to personalize marketing messages and send narrowly targeted e-mailings. Thanks to browser cookies, the marketer can conduct precise remarketing activities that reach people actually interested in a specific type of products/services. We are dealing here with a "win-win" situation, in which, on the one hand, we obtain customer data, and on the other hand, we can use it precisely, offering added value in the form of an offer, voucher, discount or competition.
WiFi marketing for individual segments
Access to the Internet and electricity joined the higher order needs in Maslow's pyramid. The trend to use WiFi in marketing is confirmed by the results of research conducted in various industries:
JiWire shows that 79% of consumers believe that the presence of WiFi has an impact on where they shop.
According to Hotel Chatter, 94% of people consider WiFi to be one of the hotel's most important attributes, and 38% of guests find the lack of WiFi unacceptable and will book a room in another hotel.
According to ARC Rynek i Opinia, 75% of people indicate that free WiFi is the most important attribute of a good cafe after coffee.
Shops and Shopping Centers
Customers of the store, after logging into WiFi, can receive messages with current promotions and discounts. Smart WiFi also allows you to combine online and offline communication. Thanks to the collected cookies, after customers leave the stationary store, you can send them post-sales mailings, display an advertisement, redirect to e-shops and encourage them to be more active and visit again. In the case of large-format stores, depending on where in the store the customer logs in to WiFi, he will receive a different welcome page and different content.
Hotels
Hotel guests, after logging in to WiFi, can receive information about current events and promotions, nearby attractions, and hotel day to their e-mail address. E-mails with SPA offers, discounts on drinks or information about organized events are very popular. Hotel business owners who have a database reported to GIODO can export it, for example, to SALESmanago or Freshmail. This enables the automation of marketing activities. Invaluable in the HoReCa industry is the survey of the quality of service and the level of customer satisfaction using WiFi.
Hotel Chatter research shows that 94% of people consider WiFi to be one of the most important hotel attributes.
Restaurants
Restaurant owners can use the welcome page to communicate new menu items, daily promotions, vouchers, and encourage participation in loyalty programs. The WiFi network integrated with Facebook allows you to like the restaurant profile, check in or leave a review. This is a natural recommendation and promotion of the restaurant, which is a much more effective form of advertising than, for example, a sponsored post.
Events
The ideal space to use WiFi marketing are events - indoor and outdoor, from conferences to mass events. For example, at a concert, you can create one or several WiFi zones and direct various marketing messages from the organizers, partners or sponsors of the event. Participants can, after logging in to WiFi, engage in competitions communicated on a dedicated welcome page, collect vouchers and exchange them for prizes. Event organizers often use the WiFi zone to increase their reach in social media, e.g. by organizing a photo sharing campaign with dedicated hashtags. In addition, everyone who uses the hotspot goes to the database, which enables further communication after the end of the event.
Special actions
WiFi is also perfect for special actions. An example is WiFi at bus stops in the Play marketing campaign in December, or integration of WiFi with InPost parcel lockers. How it's working? AMS, together with Social WiFi, prepared free WiFi at bus stops in Warsaw, Kraków, Poznań, Tri-City and Wrocław. After logging in to the Play WiFi network, a voucher is displayed on the smartphone screen, which can be exchanged for a free starter in the Play store located near the stop.
What is not WiFi marketing?
The sale of space within WiFi to advertising networks is not WiFi marketing but WiFi advertising. Why? Because the managers/marketers of premises or shopping centers provide WiFi to advertising intermediaries, thus allowing the placement of third-party and unrelated advertisements on welcome pages. Therefore, it is not self-marketing, which is the main feature of WiFi marketing, but the sale of advertising space to third parties.
Example
Such situations sometimes take place, for example, in shopping malls, where unaware marketers give their extremely valuable asset, which is the WiFi channel, to companies that provide advertising there. Instead of taking care of their own and tenants' interests, customers of shopping centers are shown advertisements, e.g. for electronic equipment, directing them to online stores of equipment manufacturers and even auction sites. Thus, instead of generating traffic and sales, they cause an outflow of customers from shopping centers and a decrease in turnover.
An opposite action is the described WiFi marketing, i.e. the use of a WiFi channel for the entity providing WiFi to conduct its own communication with the client or communication of its business partners. It is worth mentioning that WiFi marketing is an attractive solution not only from a business perspective, but also works for the benefit of the user himself. Dedicated promotions, commercial offers, competitions or information about interesting events consistent with the interest of network users affect not only the positive perception of a store, hotel, restaurant, event, but also constitute an added value that distinguishes a given business from the competition.
Summary
WiFi turned into an analytical and marketing tool allows not only to manage the database more effectively, but also to increase the effectiveness of WiFi marketing in many areas, such as: e-mail marketing, content marketing, remarketing, integration in social media, or testing the effectiveness of implemented solutions marketing. These activities support not only the marketing strategy, but also the sales strategy, which results in increased conversion and monetization of marketing activities.
Join Social WiFi
Setup isn't difficult. Social WiFi is compatible on most major hardware providers.
It takes minutes and we will be happy to help if needed!
14 days free

Easy setup

Cancel anytime