Unleashing the Future of Customer Service: Social WiFi meets ChatGPT
Hey there, fellow customer experience enthusiasts! Get ready for some seriously exciting news. Social WiFi is always on the lookout for innovative ways to help businesses create incredible customer experiences. And today, we're absolutely stoked to announce our latest game-changer – the super cool integration of ChatGPT by OpenAI with Social WiFi's review gathering system.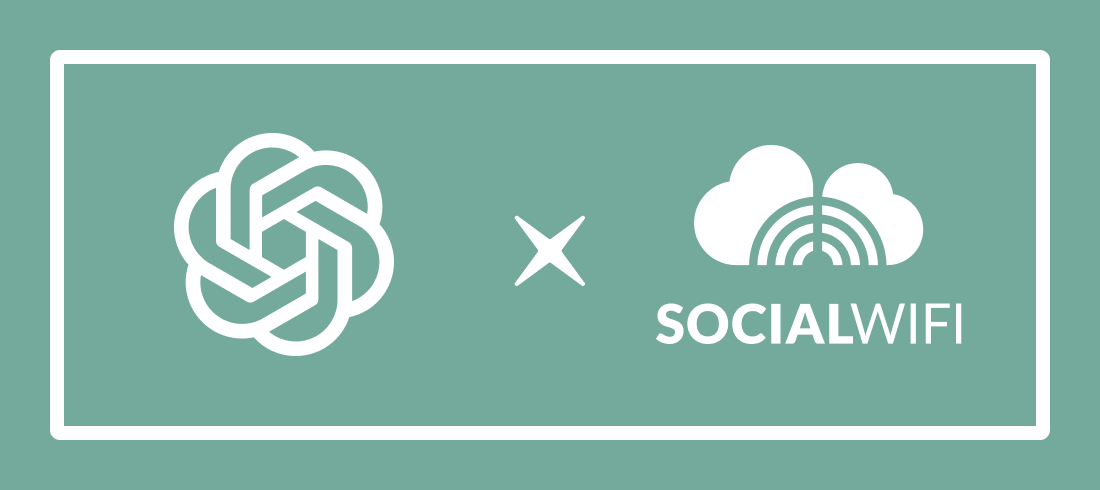 Current Feature: ChatGPT Suggested Replies
Imagine having an AI sidekick to help you craft perfect, personalized responses to customer feedback. Well, it's time to stop dreaming and start experiencing it, because that's exactly what our ChatGPT integration does!
Here's the lowdown on how this mind-blowing feature works:
Customer leaves feedback
ChatGPT generates a suggested reply
You can edit or send the reply as-is
Your customer feels heard and valued
Why should you be as excited about this as we are? Check out these game-changing benefits:
Amped-up customer satisfaction: With quick, relevant, and personalized responses, your customers will be singing your praises.
More time for what matters: No more sweating over crafting responses – ChatGPT's got your back, so you can focus on the important stuff.
Your brand's voice, only better: ChatGPT helps you keep that consistent and professional tone that keeps your brand image shining bright.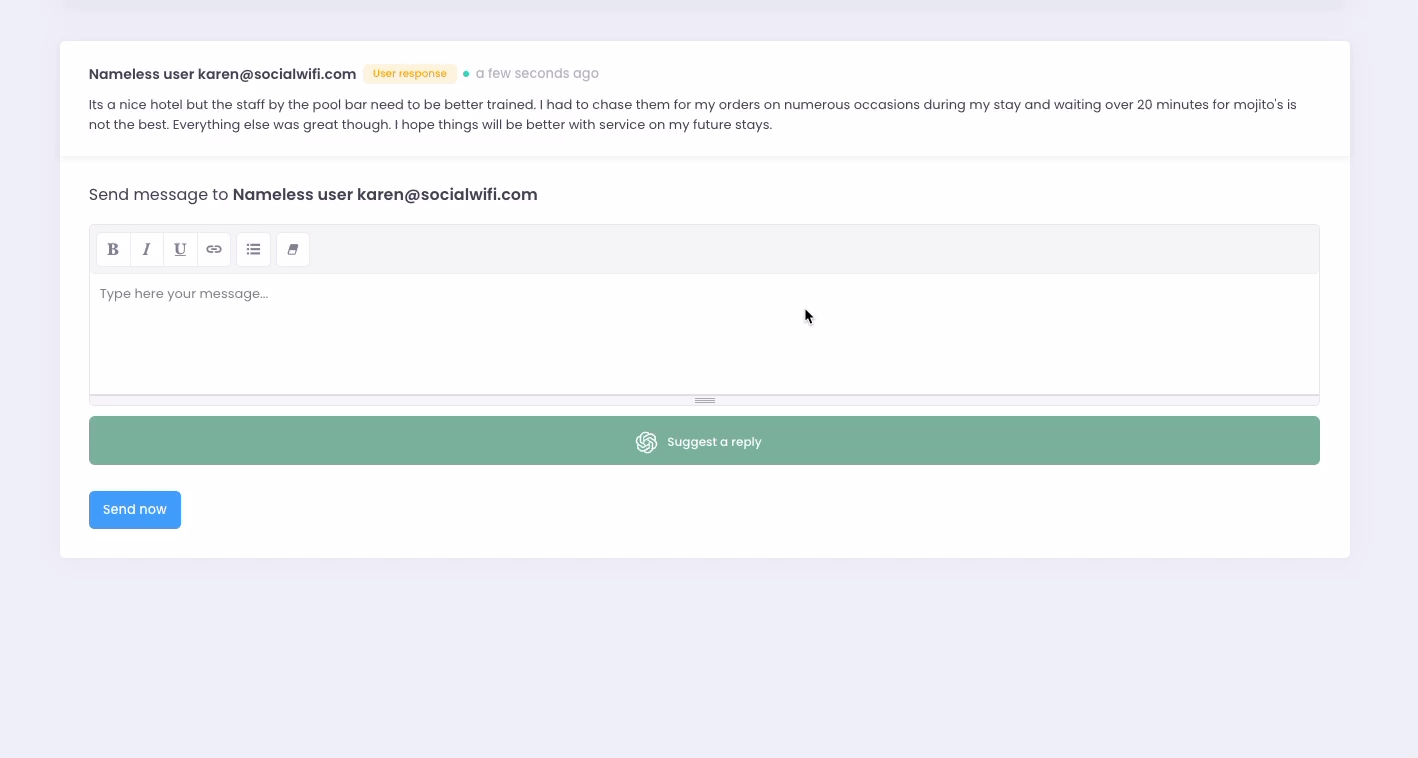 Future Developments: AI-Driven Insights and Actions
Hold onto your hats, because we're just getting started! We've got some amazing plans to make this integration even more revolutionary. Soon, ChatGPT will be able to:
Analyze ALL the feedback: It'll be like having your very own data-crunching guru, identifying trends, patterns, and opportunities for improvement.
Offer genius recommendations: ChatGPT will dish out actionable, data-driven insights to help you supercharge your customer experience strategy.
Evolve with you: The more feedback ChatGPT processes, the better it gets at understanding your customers, delivering even more accurate insights and suggestions over time.
Join the AI future
We're not exaggerating when we say this Social WiFi x ChatGPT integration is a MASSIVE leap forward in customer engagement technology. With the power of AI, businesses can transform their customer interactions, skyrocket satisfaction levels, and build relationships that last.
So, what are you waiting for? Dive into the future of customer service and feedback management! Check out [website link] to get started with this incredibly cool integration, and join us in revolutionizing the customer experience game.
P.S. Stay tuned for even more mind-blowing updates on this dynamic duo – the Social WiFi x ChatGPT partnership is just getting started!
Join Social WiFi
Setup isn't difficult. Social WiFi is compatible on most major hardware providers.
It takes minutes and we will be happy to help if needed!
14 days free

Easy setup

Cancel anytime