How did the Anders Hotel revolutionise the WiFI login process?
Hotel Anders, Stare Jabłonki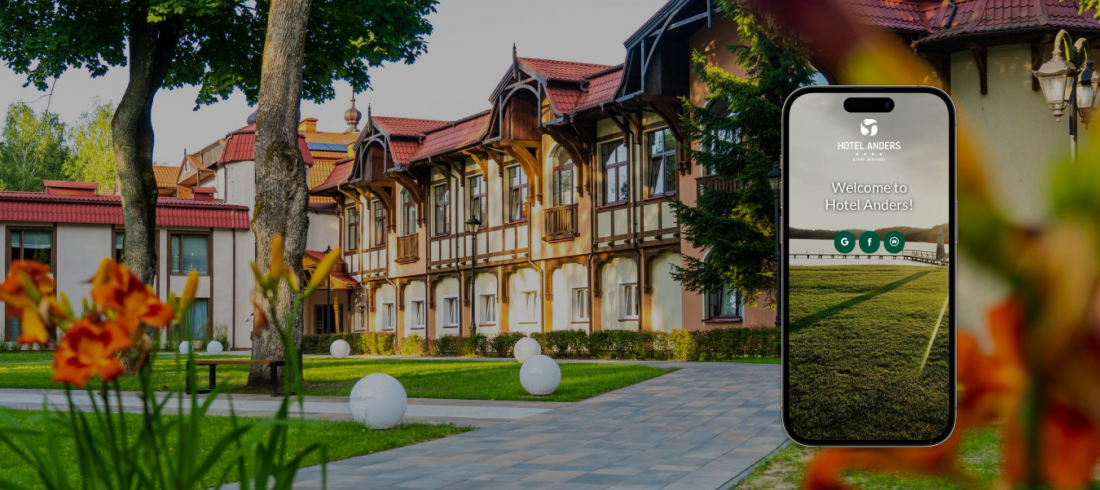 Customer
Hotel in Masuria
Background
The Anders Hotel in Stare Jabłonki is a picturesquely located facility surrounded by unique nature, which attracted guests with its beauty and peace. However, in today's dynamic digital world, guests' expectations regarding hotel offers and Internet access have increased significantly. Wi-Fi connections did not always meet guests' expectations, making it a challenge to maintain a great stay experience.
Challenge
The hotel set itself the task of adapting the Internet infrastructure to modern standards, taking into account the growing expectations of guests in terms of speed and ease of access. It was noted that traditional login methods were inconvenient for guests, negatively impacting their experience.
The facility also noticed other benefits. The Social WiFi system enabled "Pod Cyprysami" to collect reviews from its guests. After completing their stay, guests were encouraged to leave their opinions about the resort. This not only provided valuable guidance, but also built trust through transparent communication and openness to customer feedback. Integration of the Social WiFi system with a platform such as TripAdvisor helped "Pod Cyprysami" to gain positive reviews also on external websites.
Solution
The Anders Hotel decided to introduce the innovative Social WiFi technology. Instead of traditional passwords, guests could now log in using their social media accounts. This not only increased convenience, but also enabled the hotel to better understand the needs and preferences of guests, including: through the review system.
Result
The introduction of Social WiFi brought immediate results. Guests were more satisfied with the ease of internet access, which resulted in positive reviews and an increase in bookings. The hotel also began to better tailor its services to the individual needs of guests, which contributed to increased customer satisfaction. The acquired data allowed for the personalization of offers and promotions, which resulted in increased profits and building customer loyalty.
" At the Anders Hotel, we value Partners whose solutions improve our work and ensure high quality of services. Our customers' satisfaction is the best measure of the right choice of a captive portal provider."
Join Social WiFi
Setup isn't difficult. Social WiFi is compatible on most major hardware providers.
It takes minutes and we will be happy to help if needed!
14 days free

Easy setup

Cancel anytime