Highland Brewing brews up a storm of reviews
Based out of North Carolina in the USA, Highland Brewing Company is the original craft brewery in the city of Asheville, which has a thriving brewing economy.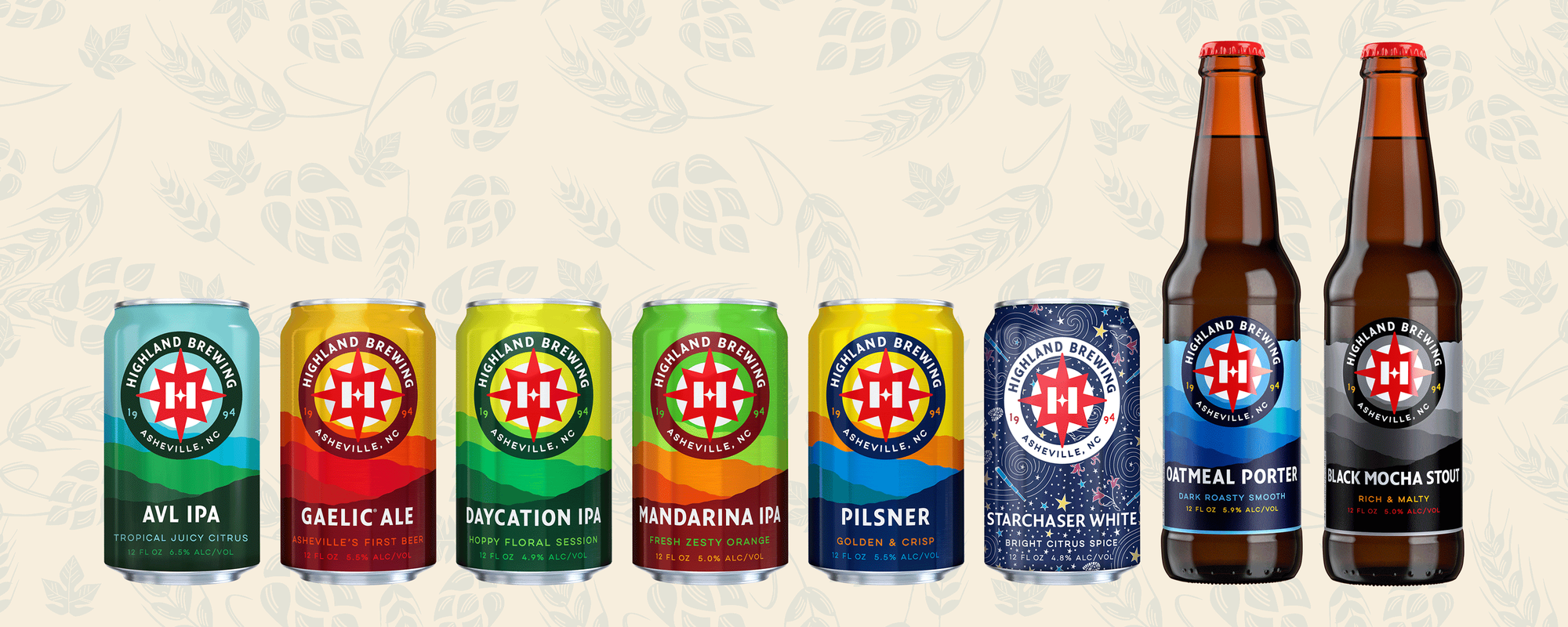 About
Founded in 1994, Highland is an independent and family-owned company that has grown significantly in the past few years.
Country
United States of America
Background
Their location now features a rooftop bar, a concert venue, spaces to accommodate parties and events, and a taproom for people wanting to enjoy a beer after a brewery tour.
The team at Highland Brewing wanted a way to communicate easily with their visitors after their visit and encourage them to be more involved in their events and to keep them up to date with their latest goings on. In November 2018, they reached out to Social WiFi.
The Challenge
Firstly, there was a challenge with regards to WiFi hardware. Highland Brewing had a Ubiquiti Unifi network of access points across their facilities, but that was protected by a robust firewall system. That meant that some time was required to work with their external IT providers in order to connect up their hardware, with our servers.
Secondly, the management team at Highland Brewing had some specific requirements around the branding of the network. As a business that has invested a lot in the brand and image, it was important to them that any communication channels matched the high quality that a guest could experience if they used any other channel.
Finally, there was the desire to improve their online review sites presence, effectively improving their local SEO. The main challenge here was the high starting point for Highland Brewing, with a score of 4.3 on Google and 4.2 on TripAdvisor.
The Solution
The Social WiFi support team worked hard with the IT partners of Highland Brewing to punch the right holes in their firewall to allow the Social WiFi service to authenticate WiFi users. This took careful planning, but once ready, a direct integration was conducted on their Unifi Cloud Controller, meaning that within 15 minutes, the access points were configured.
Using the Social WiFi drag-and-drop page creator, and after a little coaching, the marketing team and Social WiFi customer success team created some beautiful login screens that matched the brand guidelines for the brewery. The same brand guidelines were met throughout the entire system, including on emails and review landing pages.
In order to further improve their online review rankings, we had to set the automation system to only send users that left a 5-star review to TripAdvisor or Google. Afterall, a 4-star review would lower their average. So using the branding review management system and setting the positive review preferences to 5 star, we delivered the right people to the right pages.
12,000+
connections to the network
3,500+
new database entries
The Result
With a huge amount of connections and users, it showed how popular Highland Brewing as an experience is. What was striking, was the number of times a device connected to the network, indicating that most users return on more than one occasion.
Most impressively though, since starting with Social WiFi, Highland Brewing's average review scores have increased to 4.5 on both Google and TripAdvisor. This improvement has increased their local ranking on the 'things to do in Asheville' leader board and will hopefully continue to rise.
This client was one that I would certainly have preferred to have visited in order to do the setup and enjoy some of their refreshments, but sadly geography would not allow. Despite this, we were easily able to work with the IT providers to work out the details of their network and firewalls. The results have been pleasing. For a client with high standards and a strong starting point for online reviews, its been great to build on that.
Paul Webster CEO of Social WiFi
Social WiFi has helped us to create a quality and consistent brand experience across multiple platforms for our guests at the brewery and after their visit.
They have helped us to remain top of mind as we follow up and share our story.
Join Social WiFi
Setup isn't difficult. Social WiFi is compatible on most major hardware providers.
It takes minutes and we will be happy to help if needed!
14 days free

Easy setup

Cancel anytime