What the Bundesliga can teach other industries
As football returns after the first wave of Covid lockdowns, it became apparent that the football on the pitch isn't the only thing that makes watching football enjoyable. How can this be applied in other industries?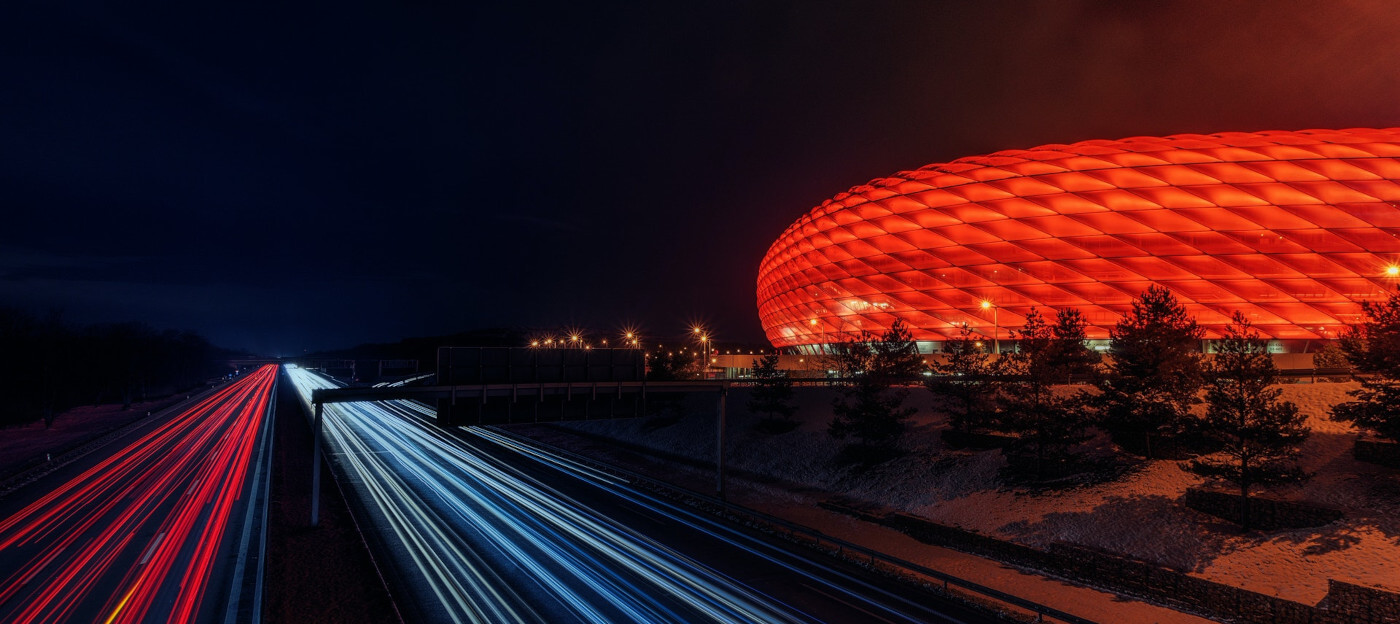 Pre-match Hype
Last weekend, my Twitter feed was full of excited football fans excited about the return of professional football to their TV screens after weeks isolating and social distancing. The German Bundesliga, one of the best leagues in the world, returned with a full schedule of fixtures and a choice of matches to excite almost any football fan.
But there was one big doubt on everybody's mind before the kick-off. What would the spectacle be like with no fans in the stadium? It was a question that armchair spectators and governing body officials were discussing, with many saying, 'without fans, football is nothing'. I wasn't so sure. Afterall, this is how most of the worlds football is played; on parks, in complexes, in gardens with no fans, but people enjoying the game. Football is football, right?
The matches came and went, and the debate continued on Twitter. By my estimates, the majority of comments were negative towards the spectacle of football without any supporters in the stadium. Comments about a lack of atmosphere were common and people even claimed that they would not watch any more football like this.
Overcoming Challenges
A sound technician from a sports website edited some stock crowd noise onto 90 seconds of footage from one of the games and uploaded to Twitter to get peoples feelings on the difference it made. The reaction was mostly positive, and some TV stations have added this to their live coverage in the latest round of games to a warm reception.
But this made me realise something. If you don't like to watch football when there is no spectator noise in the stadium, then football is not the product.
If football were the product, you would surely watch it and enjoy it whether it was in a full capacity stadium, on a park field or in a professional's huge garden as long as the quality was high enough? The setting would not matter.
The Solution
So, taking this into account, what does that mean for other industries? How important is the food in a restaurant? To what significance is the room in a hotel? Is merely having a seat on an airplane the most important thing? I got thinking hard on this because businesses are going to have to fight harder now to win and retain customers because of tighter consumer budgets.
If football is not the product, then what is? Most football matches don't carry an emotional attachment for a football fan. Games involving or directly influencing their team are very few compared to the total games on offer to watch. And yet, these fans will still watch two teams that they have no emotional attachment to, kick a ball around an area of grass for more than 90 minutes.
The product therefore (in my opinion) must be the experience of football. Its been discussed for years that we are living in an 'Experience Economy' but many don't think about it or realise it. It is about far more than what we consume, but how we receive it and how we consume it (whatever 'it' may be).
87%
sound is important for enjoyment
27%
will not watch the games again
The Lessons
Watching football with no crowd noise uses just one sense – sight. Add crowd noise, you add another – sound. Go to the stadium itself and you add smell. The more involved you are, the more senses you use and the more valuable, memorable, and enjoyable the experience.
My professional job is not to work out why people don't like football with no fans though. My job is to help brick-and-mortar businesses provide better customer experiences so that those customers stay loyal and supply them with recommendations. But I can learn a lot from the football situation and so can my clients. It's clear that after COVID, what we thought was important, isn't necessarily the case. People have had time to think about what is important to them personally and more importantly, many people are a bit more careful with their money now. Consumer confidence is low.
I've always known that restaurants are not just about their food. Cafés are not just about their coffee, shops are not just about the clothes and so on and so on. The crisis, or more so the end of the crisis, highlights this fact even more.
The way in which the product is served or delivered counts for much more than the product itself. It is how businesses can elevate their prices above their competitors, create memorable experiences and make their customers want to come back for more. Of course, the quality of the product itself is still important, but the likelihood is that the same product can be obtained elsewhere at a similar price – therefore, why should I return to buy your product again?

The fight for customers, new and returning, will depend on how great of an experience you can make it. In Poland, where I live, businesses will have a lot of work to do because customer service isn't anywhere near as strong as in the UK or USA, for example. In Poland, the customer certainly isn't King (to quote an American saying) and the customer definitely isn't always right (for a UK version). Many businesses in Poland will need to start putting their customer at the centre of what they do. Not all, but most.
Paul Webster CEO of Social WiFi
Join Social WiFi
Setup isn't difficult. Social WiFi is compatible on most major hardware providers.
It takes minutes and we will be happy to help if needed!
14 days free

Easy setup

Cancel anytime