Mailchimp and Social WiFi now connect direct
Social WiFi now Integrates with Mailchimp for Enhanced Marketing Automation. The days of manually managing marketing campaigns are long gone. Social WiFi has released a new integration with Mailchimp that simplifies marketing automation and helps businesses make the most of their customer data.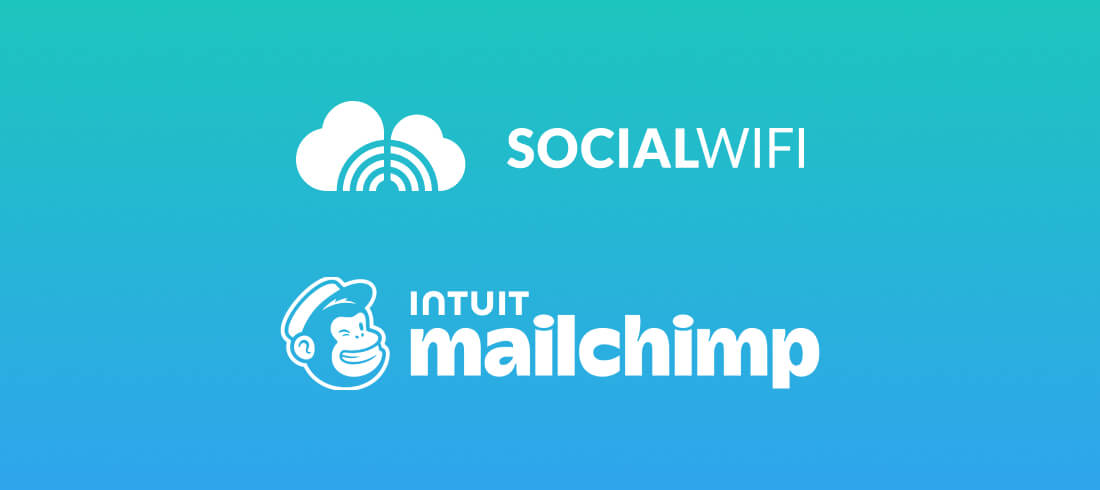 In today's digital landscape, businesses need to be able to access, store, and analyse customer data from multiple systems quickly and easily. This is where the power of automation comes in. Automation allows businesses to connect their customer data quickly and easily to multiple technology systems such as email marketing platforms, customer relationship management (CRM) software, and social media platforms. This allows businesses to gain a better understanding of their customers and make more informed decisions about their marketing strategies. Automation also helps to streamline processes, reduce errors, and save time. By being able to automatically connect customer data to multiple systems, businesses can focus on more important tasks and increase their efficiency.
Social WiFi - Filling CRMs for thousands of businesses worldwide
Social WiFi is a powerful tool for businesses looking to build customer databases for marketing purposes. By allowing customers to log into WiFi networks with their social media accounts, Social WiFi collects contact information from customers and stores it in a secure, private database. This data can then be used to send personalized marketing messages and offers to customers, helping to increase engagement and loyalty. With the new integration with Mailchimp, businesses can now automatically sync their Social WiFi customer data with their Mailchimp account, making it easier to automate marketing campaigns and track customer behaviour. This helps businesses to better understand their customers and make more informed decisions about their marketing strategies.
Mailchimp - The worlds most popular mailing tool
Mailchimp is an essential tool for brick-and-mortar businesses looking to maximize the effectiveness of their marketing efforts. With its intuitive design and powerful automation features, Mailchimp helps businesses to create personalized campaigns, track customer behaviour, and measure the success of their marketing campaigns. With the new integration with Social WiFi, businesses can now easily sync customer data from Social WiFi to their Mailchimp account, helping them to build more detailed customer profiles and automate their marketing efforts. This integration helps businesses to save time, increase efficiency, and make the most of their customer data.
With this new integration, businesses have a powerful tool to help them make the most of their customer data and automate their marketing efforts. To learn more about Social WiFi and how this integration can help your business, please contact us via WhatsApp or our website. We look forward to helping you unlock the potential of your customer data.
Join Social WiFi
Setup isn't difficult. Social WiFi is compatible on most major hardware providers.
It takes minutes and we will be happy to help if needed!
14 days free

Easy setup

Cancel anytime